"Teen Mom OG" star Farrah Abraham made a shocking confession recently and revealed that she had a very scary encounter with an Uber driver whom she claims tried to rape her.
'Teen Mom' Farrah Abraham Says Uber Driver Tried To Rape Her
Farrah Abraham revealed on her podcast "Farrah & Friends" that she had very intense encounter with sexual abuse when an Uber driver tried to rape her. The "Teen Mom" says that it was her on again, off again boyfriend, Simon Saran who saved her.
"An Uber driver almost raped me," Farrah said, adding that the attack happened in Long Island, New York around 2 a.m. when she was out for some late night business. She did not reveal that date of the alleged attack.
The alleged attack took place on Long Island, New York, at 2 a.m., Radar Online noted. She did not reveal the date. Farrah Abraham says that Simon got physical with the Uber driver and that the police were called. "The Persian dude ran after me," she explained. "'The cops were like, 'You're harassing her' and I was like, 'See I told you!'"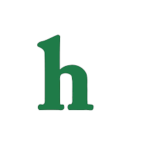 Farrah Wants To Move Forward From Past Abuse
"I've drawn the line. I've said to myself, 'This is not where I want to be and I'm not happy.' It leads to some sort of change," she said. "Is it really that important that we let ourselves get that far off to get where we need to be?"
During the "Teen Mom OG" reunion Farrah Abraham talked about being abused and exploited by men in her past, and about how she wants to move on and grow forward from the pain.
What are your thoughts on "Teen Mom" Farrah Abraham's claims that she was nearly raped by an Uber driver? Tweet us @OMGNewsDaily or leave a comment below.