Fans are so ready to return to 1980's Hawkins in Stranger Things Season 2!
"Stranger Things" has been renewed for Season 2, and fans are freaking out about what will happen when the series returns to Netflix. The series was a surprising hit for the streaming service and became embedded in pop culture when 8.2 million people watched the show in the first sixteen days. Soon after many more people followed and the series became one of the most talked about shows of the year.
A friend is someone you'd do anything for.
Art by @amienjuugo pic.twitter.com/1s6J2guBO7

— Stranger Things (@Stranger_Things) October 21, 2016
According to I4U News, "Stranger Things" Season 2 details are scarce, but a few details have been confirmed about the upcoming season. One of the biggest pieces of news is that actress Millie Bobby Brown will return as the fan favorite character, Eleven. This is huge as the fate of Eleven was one of the biggest mysteries from the Season 1 finale.
In addition to Milly Bobby Brown return to the cast as Eleven, "Stranger Things" released a very interesting promo for Season 2, which is expected to hit Netflix in 2017. The teaser video reveals that Season 2 is happening, and even reveals the names of every single episode in the season. With this reveal, it has been confirmed that there will be nine episodes this time around. The names of these episodes are as follows; "Madmax," "The Boy Who Came Back To Life," "The Pumpkin Patch," "The Palace," "The Storm," "The Pollywog," "The Secret Cabin," "The Brain," and "The Lost Brother."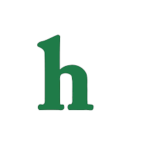 New Characters Coming In 'Stranger Things' Season 2
One of the most beloved aspects of "Stranger Things" Season 1 was the nod to 1980's life and times. This will continue in Season 2. While the first season was set in the winter of 1983, Season 2 will be set in the fall of 1984. There will also be three new characters for fans to sink their teeth in to. The character of Max will be played by Sadie Sink. Max is described as being "tough and confident girl whose appearance, behavior and pursuits seem more typical of boys than of girls in this era. She has a complicated history and is generally suspicious of those around her."
Actor Dacre Montgomery will be playing Billy, Max's older brother. He's revealed as being a "hyper-confident and edgy older step-brother. He steals girlfriends away from their boyfriends, is great at drinking games and drives a black Camaro. But lurking under his apparent charisma, is a violent and unpredictable nature." Meanwhile, "Stranger Things" Season 2 will also introduce a character named Roman, a gender-neutral thirty-something who is said to have suffered "a great loss at an early age."
The perfect soundtrack to childhood. pic.twitter.com/tHiJNPwqXE

— Stranger Things (@Stranger_Things) October 5, 2016
It will be very interesting to see what the show will have in store for it's sophomore season, and if fans will still love the Netflix series when the new batch of episodes return. Can Netflix's break out hit sustain multiple seasons? We're about to find out…
What are your thoughts on the latest 'Stranger Things' Season 2 spoilers? Tweet us @OMGNewsDaily or leave a comment below.