Steph Curry's wife Ayesha Curry says the NBA is "rigged" for money and/or ratings after her husband, Golden State Warriors guard, and current MVP, fouled out of Game 6 in Cleveland on Thursday night.
Steph Curry Wife Ayesha Curry Says NBA Is Rigged
Steph Curry not only fouled out of the game, but was ejected after his final foul call for yelling profanity at the official and throwing his mouthpiece, which hit a Cavs fans.
"I've lost all respect sorry this is absolutely rigged for money… Or ratings in not sure which. I won't be silent . Just saw it live sry," Ayesha Curry tweeted then deleted after the game.
Fans immediately started to rip into Ayesha, who has, in some fans' opinions, continued to cross the line by speaking out on her husband's team, career, and employers. (The NBA.)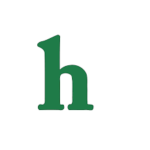 Is Ayesha Curry Out Of Line?
After the previous game, Ayehsa Curry tweeted in disgust about the refs, asking if they could be fined. Steph Curry's wife also claimed that she and the rest of the team's family members were treated poorly while trying to gain entrance to Cleveland, and not allowed in the building until the game started, also implying that it was on purpose, which doesn't seem to make much sense, as holding the families until game time wouldn't alter the outcome of the game.
"10 mins til game time and the whole teams families are sitting here on a bus. They won't let us in yet. Interesting tactic though. Again."
It seems that the poor play, and pressure, may be getting to the entire Curry family, as well as the Golden State Warriors and their coach, Steve Kerr, who will surely be fined after brutally bashing the officials after the game, and stating that LeBron flopped on the foul that sent Steph to the locker room.
What are your thoughts on Steph Curry's wife, Ayesha Curry, tweeting that the NBA is rigged? Should she stay off social media when it comes to her husband's career? Tweet us @OMGNewsDaily or leave a comment below.