Steph Curry hasn't been himself during the 2016 NBA Finals, and it could have something to do with the model who has been making headlines for possibly being his mistress.
Steph Curry Rumored Mistress Sitting Courtside In Cleveland For Game 4
Roni Rose was thrust into the headlines after Game 2 when she was caught on camera making some serious bedroom eyes at the reigning MVP. Fans went wild online about the possibility of Rose being Steph Curry's "side chick," but Roni said she was only trying to motivate the boys in blue.
The rumors died down a bit, but then Roni Rose revealed that she was going to fly to Cleveland to sit in the front row and watch Game 4. This might not sit well with Steph Curry's wife, and since something has obviously been weighing on Curry, may only cause him to play even worse during the Finals.
To make matters worse for Curry, videos have surfaced of the NBA star seemingly flirting with Roni Rose in the past. So, it appears that he knows who Roni is, but the nature of their relationship has yet to be determined.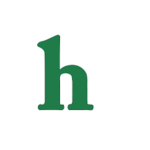 Will Roni Rose Be A Distraction For Steph and The Warriors?
According to sources, Steph Curry has a plan to steer clear of making eye contact with Roni Rose in the future.
"He was completely caught off guard when he saw this woman staring him down like he was a piece of cattle. Steph's told his teammates and his wife he's going to do his best to be more humble and not look into the crowd when he's hype. The last thing he needs at this stage is a distraction away from the court."
It looks like this situation could get interesting, and fans will be watching Friday night to see if cameras catch Steph Curry and Roni Rose interacting in any way during the game.
What are your thoughts on Roni Rose sitting courtside in Cleveland? Will she distract Steph Curry? Tweet us @OMGNewsDaily or leave a comment below.