"South Park" Season 20 is starting off with an internet troll storyline. The second episode of the season continued where the premiere left off. Stan's father, Gerald, has been revealed to viewers as the internet troll known as "Skank Hunt 42."
'South Park' Recap: 5 Funniest Moments From 'Skank Hunt'
The entire episode is based around Skank Hunt, and trying to figure out who he is and how to stop him. Check out the five funniest moments from last night's "South Park" episode below.
1.) Is Your Child A Troll?: South Park Elementary is forced to hold a seminar for parents in hopes of figuring out who SkankHunt42 is and stopping them. Gerald attends and listens attentively, loving every moment of his online later ego's new found fame.
2.) Skank Hunt's Work is Never Done: Gerald says goodnight to his family and tells his wife that he needs to finish up some work. He then enters his office, puts on a Boston album and pours himself a glass of wine in preparation to troll South Park residents online. The entire montage is hilarious.
3.) Ending It All: The online bullying has gotten so bad that one girl, Heidi Turner, decides to do the "unthinkable" and quite Twitter. Heidi leaving social media is treated as if she committed suicide, and the boys finally decide to do something about it.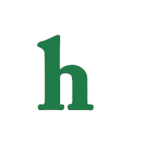 READ: 'South Park' Reboots National Anthem In Season 20 Premiere
4.) Cartman Gets Taken Out: After Stan, Kyle, and the rest of the boys decide that Cartman is SkankHunt42 they decide they need to take matters into their own hands. The boys lure Cartman to a cabin in the woods with promises of an all night video game session, but when they arrive Cartman is shocked to find out their plans. The boys destroy all of Cartman's electronics so that he can no longer troll online. The next day they find out that Cartman isn't the troll and that they took him out for no reason.
5.) The Girls Get Even: After the South Park girls just can't take the online trolling anymore they band together and come up with a drastic plan. Every girl in the school decides to break up with their boyfriends. Each of the boys is handed a note that says their girlfriends are breaking up with them, and tears are shed all over the school that day. Wendy is the last to do her dumping, and breaks up with Stan.
What did you think of the all new episode of "South Park?" Are you liking the new SkankHunt42 storyline? Tweet us @OMGNewsDaily or leave a comment below.