Is 'Sex and the City 3' in the near future?
Is Carrie Bradshaw about to be back in our lives? The much longed for "Sex and the City 3" could be closer than we thought. Sarah Jessica Parker recently revealed that she may be returning to her most iconic character for a third movie installment of her hit HBO series.
According to UPI, Sarah Jessica Parker recently revealed that "Sex and the City 3" is "fairly close" to happening! "I will say that the idea, it rests in the butler's pantry. It's not on the table, but somebody is holding it fairly nearby," SJP recently revealed in an interview.
If they made another Sex and the City movie my life would be complete. I would spend the rest of my life watching it.

— Lexi (@Lexi_K12) September 13, 2016
"Sex and the City" the TV series ran on HBO for six seasons from 1998-2004. Fans were delighted when it was announced that a movie version was going to be released in 2008, with a sequel hitting theaters in 2010. A third installment has often been teased by the cast, and it's said that an idea for another movie has been hatched.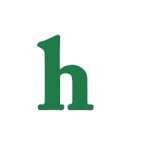 Carrie, Miranda, Charlotte, and Samantha returning for another installment?
"The last movie came out in 2010. It was 13 years of my life, give or take. How better to have spent a career? And now it's time for me to do something else. I feel that we are a fairly intimate group, this gang of 10 million that watch the show, do you know what I mean? So I feel it behooves me to be responsible to and for every single thing I do," Parker gushed.
I wish another Sex and the city movie would come out.

— Sydney (@SassySyd_) September 26, 2016
Meanwhile, Sarah Jessica Parker is taking on a new role as a woman dealing with the end of her marriage in the new HBO series "Divorce." Hopefully, SJP will be jumping back into the role of sex columnist Carrie Bradshaw very, very soon, because we need Carrie, Miranda, Charlotte, and Samantha back ASAP!
What are your thoughts on the possibility of another "Sex and the City" movie possibly being dropped in the near future? Tweet us @OMGNewsDaily or leave a comment below.