"Keeping Up With The Kardashians" was more emotional than usual on Sunday night as Scott Disick confessed to Kourtney Kardashian and her family that he's so unhappy that he's considered suicide.
Scott Disick's Shocking Suicide Confession
According to the Inquisitr, Scott Disick met with Kourtney Kardashian and her family members to discuss recent events and his split with the mother of his three children and things got really emotional as Scott and Kourtney both cried during the encounter.
Scott Disick told the family that he's made so many mistakes and that he's very unhappy in his life right now post split from Kourtney Kardashian.
"I should've just been honest, but I was too ashamed I was going to hurt everyone in this family. I've apologized to Kourtney 100 times, but I've never apologized to all of you for letting all of you down and embarrassing you guys," Scott told the Kardashian family.
Disick also talked about having addiction issues and how hard it has been for him to lose his parents, who died within only 2 months of each other about 2 years ago.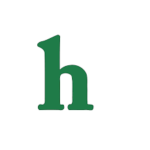 Will Kourtney Kardashian and Scott Disick get back together?
"I'm living in a house by myself," he cried. "I want to pick up the phone and call my mom and dad. It's not as easy as you think when you have addiction issues. You did so much for me for so many years and it kills me."
However, the most shocking moment of Scott Disick's emotional reunion with the Kardashian family was his suicide confession, revealing that his kids are basically the only thing that's keeping him alive right now.
"I didn't want anyone to think that I had no care in the world. I've never been this unhappy in my life. If I didn't have those kids, I would kill myself. I have them and I'm going to be here and I'm going to make it right for them."
What are your thoughts on Scott Disick's suicide confession on "Keeping Up With The Kardashians?" Tweet us @OMGNewsDaily or leave a comment below.