"Scandal" fans can expect Olivia Pope to take off and damn near lose her white hat when Season 5 returns with his mid-season premiere next month.
'Scandal' Season 5 Spoilers: The White Hat Is Off!
According to TV Line, the new "Scandal" promo shows Olivia Pope getting a little edgier and even reverting back to Team Jake after her messy split with Fitz.
In the newly released preview for the remainder of Season 5, Olivia is seen in a steamy embrace and kiss with Jake after he tells her he doesn't like waiting. "The don't" she advises him.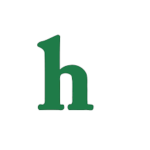 Olivia Is Team Jake Yet Again
Meanwhile, "Scandal" fans will also be interested to see that Mellie wants Olivia to run her campaign, in what would be a huge twist and publicity seeking gimmick to get Mellie elected. Olivia refuses, but all that could change at the drop of the white hat.
Later, when Abby asks Liv if she misses "him," seemingly meaning Fitz, she says "no," but then the promo cuts to a scene where Fitz's secretary announces that Olivia Pope is on the phone for him, giving the President a puzzling look on his face.
Are Olivia and Fitz really over again, and will Jake move right back in to the place he left behind her her life/heart? Only time will tell, but "Scandal" fans are counting down the days until TV's hottest show is back on the air after leaving us hanging in the mid-season finale.
What are your thoughts on the latest "Scandal" Season 5 spoilers? Tweet us @OMGNewsDaily or leave a comment below.