It's been 14 years since the first movie in "The Ring" franchise was released, and now the latest installment, titled "Rings," is scaring us all once again. The new trailer dropped this week, and everyone is talking about how scary Samara still is!
'Rings' Trailer: Will It Be Scarier Than The Original?
According to Entertainment Weekly, "Rings" has moved Samara's chilling death tape from VHS to viral email messages. This time, a woman named Julia, played by actress Matilda Anna Ingrid Lutz, watches the movie and has seven days to live after her boyfriend becomes obsessed with the story behind the dark videotape and its legend.
However, there is a twist. After Julia watches the video by opening an email attachment, she gets the phone call that she has seven days to live. Over the course of that week, Julia discovers a "movie within the movie" that no one else has ever seen before.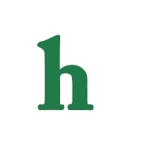 Samara Is Back In 'Rings'
In addition to Lutz, "The Big Bang Theory" star Johnny Galecki, "American Horror Story actress Lizzie Brochere, and "Friday Night Lights" star Aimee Teegarden make up the movie's supporting cast.
The movie, which seems to offer many more scary visuals than the original, which was regarded very scary for its time, is already making waves online. Of course, the film is due out just days before Halloween, which means a whole new generation will be introduced to the creepiness that is Samara and the tragedy of her story. Buckle up, because it's going to be a crazy ride.
You can see "Rings" when it hits theaters on October 28.
What did you think of the new "Rings" trailer? Will it be better than the original? Tweet us @OMGNewsDaily or leave a comment below.