Prince was rushed to an Illinois hospital around 1:00 a.m. this morning after the private jet he was aboard was forced to make an emergency landing at Quad City International Airport in Moline according to reports.
Prince suffers health scare mid-flight
Reports reveal that the "Purple Rain" hitmaker was on board Prince was aboard when an unknown cause necessitated the plane's emergency landing. The singer exited the plane and was immediately transported by ambulance to a local hospital.
TMZ reported that conflicting reports from several sources connected with Prince stated he was still hospitalized and was "not doing well." The singer's Twitter account reveals at least three updates throughout the day. The first posted at 11:33 a.m., a message stated, "I am #transformed." Two subsequent tweets were reviews of his back-to-back Thursday night concerts in Atlanta. The music legend was returning from the city when the reported flight incident occurred.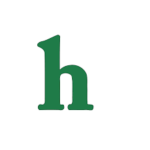 Private jet carrying Prince forced to make emergency landing
Prince, who is currently on the road with his "Piano & A Microphone Tour," Georgia stops which were originally scheduled for last week had been postponed after he came down with the flu. The next Twitter feed updated after the TMZ story broke, plugging a song on Tidal. A fan wrote in reply, "So I guess this you telling us from Chanhassen, MN, that you fine. Cool *blows out candle*." Prince's account then quoted the tweet, adding, "WIND NOISE GOES HERE." Minutes later, the message was deleted from his feed.
An official update from Prince's rep has been released confirming the singer's flight did make an emergency landing and he was indeed hospitalized. The spokesperson blames the situation on the star's ongoing flu symptoms, saying he seemed to worsen while on the flight, necessitating the medical attention. He has since been released from the hospital and was able to fly home.
Close call for the 57-year-old singer. We are all wishing him a full and speedy recovery!