The "Pretty Little Liars" season finale left viewers with a lot of questions and shocked even the most hardcore fans. The episode finally revealed who the new big bad in Rosewood is and we have to say, we did not see that coming!
'Pretty Little Liars' Season Finale: The Most Shocking Moments Revealed!
In case you didn't catch the episode we're breaking down the most shocking moments from the "Pretty Little Liars" season finale that you won't want to miss!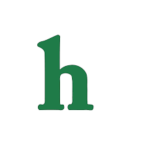 Alison Sees Her Dead Mother and Detective Wilden! — While her new husband Elliot is out of down for a conference Alison begins seeing things she knows can't be real, her dead mother and the late Detective Wilden. After multiple encounters Ali finally decides to check herself in to a mental hospital.
Aria and Ezra Hook Up! — After learning that they book is loved by the editor and that all kids of deals are in place the two fall back in to old patterns and end up in bed together.
The Gang Forms A Plan To Catch 'A' — Using Hanna as bait the group forms a plan to try and catch the new "A," whom they believe to Sarah Harvey. Caleb builds an electric fence and they leave Hanna alone as they try to catch their criminal.
Caleb and Hanna Kiss! — While bonding over their shared plan, Hanna tells Caleb that she's never stopped loving him and the two share a kiss.
Spencer and Tobey Find New Info On Charlotte — Spencer and Tobey find old Radley documents that reveal Charlotte/Charles was not Alison's blood sibling. Charles was born to a Radley patient and adopted by Ali's parents.
Spencer's Mom Wins The Election — All of Veronica Hastings hard work has paid off. She officially wins the election, but the celebration is cut short when Spencer and Tobey get word that something's gone wrong with the plan.
Hanna Is Taken! — The gang's plan backfires and Hanna is taken by the new "A" who has left no evidence about where she's taken her.
The New Big Bad Is Revealed & It's CRAZY! — At the end of the episode we see that Detective Wilden is standing in Ali's house with another person. However, Wilden is not Wilden at all, he pulls off his face skin mask and it is revealed that he's ELLIOT, Ali's husband, and that Alison's mother had an identical twin sister who was helping him. It turns out that Elliot was in love Charlotte and is helping her biological mother, Mrs. D.'s twin sister, get revenge for her murder and the life that was taken away from her.
WOW! what a story, we knew there would be a twin angle somewhere, but we didn't think it would be Mrs. D.'s twin, and that Ali's new husband would be betraying her. Now we can't wait for the show to return to FreeForm!
What did you think of the "Pretty Little Liars" season finale? Tweet us @OMGNewsDaily or leave a comment below.