The "Outlander" Season 2 finale is finally here, and on Saturday night, viewers will likely be in tears over the the heartbreaking final episode of the year, titled "Dragonfly In Amber." [Warning: Big spoilers below!]
'Outlander' Season 2 Finale Spoilers: 'Dragonfly In Amber'
According to the Inquisitr, there are many things to look forward to in the "Outlander" Season 2 finale. One of the biggest storylines of the series will finally be laid to rest. The Battle of Culloden will happen, and unfortunately, we already know the outcome won't be any different, despite Claire and Jamie's efforts to change the course of history.
Sadly, viewers know that Claire will also return to her own time in the 1940's and resume her life with husband Frank Randall. However, there may be a bit of a time jump into the 1960's for fans to look forward to.
In the "Outlander" book series, Claire's first husband, Frank, dies and shortly after Claire returns with her now grown daughter, Brianna, to Scotland. Claire reunites with Reverend Wakefield and his adopted son Roger, who becomes a love interest for Brianna. The Wakefield men help Claire piece together what happened during and after the Battle of Culloden, and discover that Jamie lived through the battle.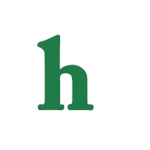 Brianna Learns Jamie Is Her Real Father
Later, Claire and Brianna visit a cemetery where they find Black Jack Randall's grave along with the grave of Jamie Fraser, which is a marriage stone also engraved with Claire's name, but no date of death. Claire tells Brianna of her true parentage, and then explains her amazing journey to her daughter and Roger.
All of this should set up for a very different Season 3 of "Outlander," if the series follows the books closely. In the third book, Jamie's life is very different and there are many twists and turns that come along with his storyline while Claire is away, including another marriage!
It looks like the drama is only just getting started for "Outlander" fans.
What are your thoughts on the latest "Outlander" spoilers? Are you excited for the Season 2 finale, "Dragonfly In Amber?" Tweet us @OMGNewsDaily or leave a comment below.