"Outlander" Season 3 may be a long way off, but fans can't stop talking about what may happen when the hit Starz drama returns in 2017. It seems everyone (who hasn't read the books) wants to know when, if, and how Claire and Jamie will reunite.
'Outlander' Season 3 Spoilers: Will Claire and Jamie Reunite?
"Outlander" fans watched the Season 2 finale and found out that 20 years had passed since Claire went back through the stones and into the arms of her first husband, Frank. Claire, who believed that Jamie had died in the Battle of Culloden, realizes at the end of the finale that Jamie did live through the battle, and immediately wants to go back through the stones to be with him.
In Season 3 fans will see Claire, her daughter Brianna, and Roger all try to gather as much information about Jamie's life as possible. Claire will assume that time has passed the same through the stones as it has for her, and if Jamie is still alive 20 years after the Battle of Culloden then she could possibly return to him.
There will be proof that Jamie did live 20 years past the battle, and "Outlander" viewers will see Claire make plans to travel back to her true love. When she does she will be reunited with Jamie again, but it will be a bit awkward.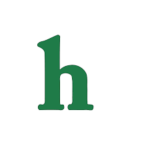 Claire and Jamie's Latest Adventure
If the book series is any indication, Jamie will be stunned to see Claire, and wonder if he's dreaming of her, as he often does. However, she's real this time and the two will reunite. However, it has been 20 years since they've been in each other's arms. They look different, and so much has happened to both of them.
Eventually, Claire will learn that Jamie has remarried none other than Leary, the woman whom tried to have Claire burned at the stake as a witch. Drama will ensue as Jamie offers Leary some money in exchange for a divorce.
"Outlander" fans will then take to the seas with Claire and Jamie as they go on yet another amazing journey together. Season 3 is sure to be stunning visually and emotionally for viewers, and we can't wait!
What are your thoughts on the latest "Outlander" Season 3 spoilers? Tweet us @OMGNewsDaily or leave a comment below.