"Outlander" fans are dying for any news about the upcoming Season 3, and what they can expect. While everyone is looking forward to the highly anticipated reunion between Claire and Jamie, other fans can't help but wonder if Jamie will ever meet his daughter, Brianna.
'Outlander' Season 3 Spoilers: Does Jamie Meet Brianna?
While "Outlander" Season 3 will focus highly on Claire and Jamie's reunion, and the events that follow it, there will be many flashbacks to Claire's life without Jamie. Claire will be the main focus of the flashbacks and fans will see her pregnancy and marriage to Frank in detail. As fans of the TV series already know, Frank will die, and his death is sure to be a big part of Season 3 as well.
After Claire goes back through the stones to find Jamie, it only seems natural for Brianna to want to go through the stones to meet her father as well. However, fans will not be seeing that moment during "Outlander" Season 3. Fans of the book series know that Brianna does eventually go through the stones and back in time 200 years, and that her love, Roger, follows her. However, these events do not take place in the books until the fourth installment, which is titled "Drums of Autumn." This likely means that fans won't see it happen until Season 4, or at the very least the Season 3 finale.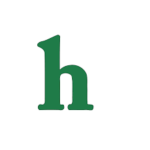 'Outlander' Season 3 Highly Anticipated By Fans
However, Brianna will be tracking her parent's lives through history during Season 3, and it should be interesting to see her follow their journey, all the while embarking on her own romantic journey with Roger.
What are your thoughts on the latest "Outlander" Season 3 spoilers? Are you excited for the new season to begin? Tweet us @OMGNewsDaily or leave a comment below.