'Outlander' fans are looking for any news about the upcoming Season 3.
"Outlander" Season 3 spoilers have been slowing rolling in since the show's emotional Season 2 finale earlier this year. It seems everyone wants to know what's in store for Claire and Jamie Fraser when Season 3 begins airing in 2017.
According to actress Caitriona Balfe, who plays Claire in the hit Starz series, viewers can expect a lot more steamy scenes during Season 3 of "Outlander." Balfe revealed that she heard fans complaints about the lack of intimacy between Claire and Jamie during Season 2, and that Season 3 it will be back.
Can @Outlander_STARZ season 3 start already ??!! I'm watching season 1-2 over & over again 😢 pic.twitter.com/8ZIuxsmaL3

— Solem (@SOOLMCS13) November 2, 2016
"I definitely heard that they missed a lot of the intimacy between Jamie and Claire, which I think we were sort of expecting. I think even Sam and I sort of missed—especially in the beginning because it was so heavy on the politics—I think we were all missing those more intimate moments. They have so many of their iconic fan moments that they really are looking forward to, so you definitely always hear whenever some of those are not there. I'm trying to think of specifics for you, but the one that I just kept hearing, from what I saw on my Twitter: 'Where's the sex?'"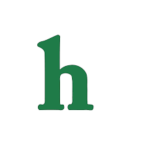 What's in store for Claire in Jamie during Season 3 of 'Outlander?'
Caitriona Balfe revealed to Vanity Fair that fans will see more sex scenes during "Outlander" Season 3, but that they might have to wait longer than they'd like for them.
"There will be some other sex going on. I think to really let the reunion and everything that's going to happen once Jamie and Claire see each other, I think it's really special. Maybe they'll have to wait a little bit, but I don't think it's going to be as scarce as last season, shall we say?"
What are your thoughts on the latest 'Outlander' Season 3 spoilers? Are you looking forward to seeing Claire and Jamie on your TV screen again? Tweet us @OMGNewsDaily or leave a comment below.