The "Outlander" Season 2 finale, titled "Dragonfly In Amber," aired on Saturday night, and it was an epic finale. The extended 90-minute episode was full of action, heartbreak, and shocking moments.
'Outlander' Season 3: When Will It Air On Starz?
However, after the amazing Season 2 finale, "Outlander" fans want to know when Season 3 will return to Starz. Unfortunately, there will be a long wait until viewers see Claire and Jamie Fraser again.
"Outlander" has made a habit of premiering in the spring, usually in April, and it is in the spring months that fans can likely expect to see  Season 3 begin airing on Starz. This means that we all have a long wait, or "Droughtlander," as many fans like to call it of at least 9 months or so. (We know, that is soooo long!)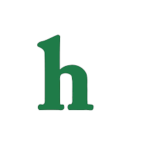 'Outlander' Season 3 Spoilers: What Comes Next?
Season 3 of the TV show will follow the third book in Diana Gabaldon's book series, titled "Voyager," and is expected to look, feel, and be, very different from the first 2 seasons of the show.
There are the new characters of Brianna and Roger to get to know better, as well as the storyline of how Jamie survived the Battle of Culloden, and what he has been doing over the 20 years that Claire has been gone. Meanwhile, there is also Claire's decision to return to the past, and her reunion with Jamie, which should be very interesting to watch.
We also expect that Black Jack Randall will be killed off in Season 3 if the storyline is to follow the books.
What are your thoughts on "Outlander" Season 3? Tweet us @OMGNewsDaily or leave a comment below.