The "Outlander" Season 2 finale was one for the books. The series, which has captivated fans hearts, and has them looking up Scottish history, aired its finale episode of the year on Saturday night, and it was a tearjerker!
'Outlander' Season 2 Finale: 7 Shocking Moments From 'Dragonfly In Amber'
So many things happened in the extended 90-minute episode, which aired on Starz. The "Outlander" Season 2 finale, titled "Dragonfly in Amber," opened in 1968, 20 years after Claire's return to her own time. We're breaking down the most shocking moments from the episode, which was jam packed full of action!
7.) Return To Scotland: Claire, now in her late 40's has returned to Scotland with her grown daughter, Brianna, for the funeral of her old friend Reverend Wakefield. This marks the first time Claire, who is now a doctor, has returned to Scotland since leaving with Frank shortly after her return. However, this time Frank is not with Claire as it's revealed that he is dead. While in Scotland Claire visits Culloden and Lallybroch, which brings back painful memories for her. While staying with Rev. Wakefield's adopted son, Roger, Claire learns that he is the descendant of Dougal MacKenzie and Geilles Duncan.
6.) The Return Of Geilles Duncan: In 1968, Brianna, who is becoming very close with Roger, meets Geilles Duncan, then named Gillian Edgars, just days before she plans to go through the rocks and travel in time. In the 20th century, Geilles/Gillian is avid in political matters, and wants to make Scotland great again, often organizing rallies of other like-minded people.
5.) Brianna Learns The Truth: "Outlander" viewers also witnessed Brianna begindigging into her parents' past, and their time in Scotland, she finds out about Claire's disappearance in the 1940's. Brianna then confronts her mother about having an affair, and the man who is her real father. Claire is forced to tell Brianna the unbelievable truth about her time traveling journey, and about her life with Jamie. Brianna does not want to believe her mother's story, but Roger seems open-minded about the tale.
4.) Geilles Travels Back in Time: When Claire learns that Brianna has met Geilles/Gillian, she tries to reach out to her friend from the distant past, but is unsuccessful. However, she does find Geilles' notes about time travel, and later learns that Geilles planned to travel through the stones that very night. Claire, Brianna, and Roger all head to Craigh Na Dun to try and warn Geilles about her fate of being burned at the stake as a witch. Unfortunately, they are too late, and Geilles has already killed her husband, and disappears through the rocks in front of Claire, Brianna, and Roger's eyes. This makes Brianna a true believer in her mother's story.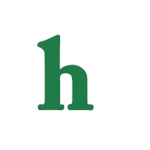 'Outlander' Season 3 Will Be Very Different
3.) Jamie and Claire Kill Dougal: Back in the 1700's, it is the day of the Battle of Culloden. Claire is worried about Jamie and the Highlander's fates, so she thinks up a plan to kill Prince Charles. "Outlander" fans watch as Jamie is reluctant, but eventually agrees. However, Dougal overhears the murder plot and calls Jamie out as a traitor to Scotland. Dougal draws his sword and intends to kill his nephew. Claire and Jamie can't talk to him sensibly, and end up killing him. Rupert sees Dougal's dead body and gives Jamie 2 hours before he reports him as a traitor and murderer.
2..) Claire and Jamie's Heartbreaking Goodbye: Jamie uses his time to sign over the deed to Lallybroch to his nephew, and get Claire to safety. Claire, who admits she's pregnant with Jamie's child, refuses to leave her husband. However, Jamie reminds his wife of the promise she made to him to return to her own time, and to Frank. The couple head back to the stones, and make love one last time before saying a tearful goodbye to one another.
1.) Jamie Is Still Alive: After spending the last 20 years of her life believing that the love of her life, Jamie, had died during the Battle of Culloden, Claire is shocked to learn that upon investigating the past, that Jamie did not die, and had escaped execution. Claire realizes that she must return to the past through the stones, and back to Jamie, which is likely where "Outlander" Season 3 will pick up.
The "Outlander" Season 2 finale was one of the best episodes of the series, and fans went completely wild over it. The entire storyline changed everything, and viewers can expect a very different turn when Season 3 returns to Starz next year.
What did you think of the "Outlander" Season 2 finale "Dragonfly In Amber?" Tweet us @OMGNewsDaily or leave a comment below.