"Outlander" Season 2 is in full swing, and in episode 2, titled "Not in Scotland Anymore," Claire and Jamie will get acquainted with life in Paris as they enter the social scene, and begin to infiltrate the Jacobite group.
'Outlander' Season 2, Episode 2: 'Not In Scotland Anymore'
In newly released clips, Jamie is seen getting an invitation to meet Prince Charles, the leader of the Jacobite movement.
The synopsis for the episodes reads, "Life in Paris is not without its trials as Jamie struggles to triumph over the traumas of his past.  A fortunate meeting with Jacobite leader Prince Charles presents opportunities, while the Duke of Sandringham's presence brings complications."
New characters will also come in to play during "Outlander" Season 2, episode 2, and fan of the book series will get their first glimpse at those characters while Jamie and Claire are in Paris.
Check back here, and keep refreshing the page for live updates as the show airs tonight at 9 p.m. on Starz.
'Outlander' Live Recap: Season 2, Episode 2 — 'Not In Scotland Anymore'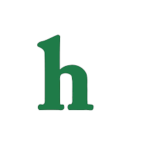 Claire and Jamie in France
The episode opens with Claire and Jamie making love, and then Claire's face turns into Black Jack Randall. Jamie take out a knife and stabs him, and then wakes up from the brutal nightmare. Claire comforts her husband, who tells her he can't get Randall out of his head. Claire tells Jamie that Randall is dead, but Jamie can't stay in bed he's leave the room.
Jared's servants ask Claire to stop folding her clothes and making her own bed, which she is not used to. Claire agrees to be more sloppy, which makes the maid happy.
Claire is still adjusting to life in Paris, and heads off to do a little shopping. She comes across an apothecary shop and meets the man in charge. Claire asks for something to help Jamie sleep, and they discuss the situation that happened with the Count in the last episode. The apothecary tells her they have a common enemy, and that makes them friends. He gives her something to help Jamie sleep.
Meanwhile, Jamie and Murtaugh are putting on a show by sword fighting. Jamie's left hand is still weak thanks to Black Jack Randall, and Murtaugh is trying to get him back in fighting shape, even though it's hard on Jamie. Murtaugh complains about living in Paris, saying it smells bad and there's too many people.
Jamie and Murtaugh talk about missing Scotland and Rupert and Angus as well. "We won't be here forever," Jamie tells him. Murtaugh tells Jamie to kill the prince and that the rebellion will die and they can be done with their plan, but Jamie talks him down.
Back home, Jamie gets a letter from Jared, which turns out to be an invitation to meet Prince Charles, the leader of the Jacobite rebellion, but they'll have to meet at a brothel.
Jamie and Murtaugh head to the brothel and meet the prince. Charles asks how the clans feel about the Jacobite movement, and if they're ready to get rid of the man who sits on his father's throne. Jamie tells him the clans are not in agreement, and Prince Charles is not happy about this news.
Murtaugh asks if Charles has ever been to Scotland, and he tells him that he has not. Murtaugh then asks Charles why the people should fight for him. He answers that it God's will that he unite the clans and put his father back on the throne. Charles is obviously drunk with power and over-confident.
Charles tells Jamie that they need to win over the French minster of finance, and that Jamie must go in his place to French court to help gather money for the Jacobite cause. Jamie agrees.
Claire tells Jamie that as along as Charles gets no money he can't do anything, and wants to stop the rebellion at the court, and she seeks out an invitation to get there. Claire's friend offers to bring her, and Jamie, to court, and that she'll have a special dress made for the event.
Later that night while in bed, Claire tries to seduce Jamie with her newly waxed body. The two begin to make love, seemingly for the first time since Randall raped Jamie. He begins to remember the torture, and Claire tells him it's okay to stop, and the two go to bed.
Two weeks later, Murtaugh, Jamie, and Claire are ready to go to court. Claire emerges in that red dress and takes the men's breath away with her appearance. Jamie then gets upset because Claire is revealing too much, Jamie lets the issue go and they head off.
The French court is lavish and beautiful, and Jamie is immediately greeted by a beautiful French woman, Annalise, whom he addresses as an old friend. Annalise fawns over Jamie, who looks very uncomfortable.
When Jamie and Murtaugh meet the king he's sitting on his chamber pot trying to have a bowel movement, with an audience around him. He is unable to do so, and Jamie gives him advice on what to eat to get the ball rolling.
When Claire goes out to get some air, one of the minister of finance goes after her to meet her. However, he is very forward with her, putting his hands on her when Jamie sees him and pushes him in to the water without knowing who he is. The minister apologizes, and offers his service. "Your friendship is service enough," Jamie tells him. The two then bond.
The king makes his appearance and thanks Jamie for his earlier advice.
Murtaugh then sees the Duke of Sandringham and confronts him. The Duke seems happy see Jamie and Claire, and makes an excuse about not delivering the petition to clear Jamie's name.
Claire asks Jamie to leave her alone with the Duke and it's then that the two exchange harsh words. Claire points out that the Duke is a traitor to the crown, and then is introduced to Black Jack Randall's younger brother, and then finds out that he's alive, and not dead.
Claire then worried what would happen when Jamie found out that Randall was alive, and contemplated not telling him.
Leave your comments on "Outlander" Season 2, episode 2 "Not in Scotland Anymore" below, or tweet us @OMGNewsDaily.