"Outlander" Season 2 premieres on Saturday, April 9 at 9 p.m. on Starz and the synopsis reveals that right off the bat Claire will be transported back to her own time int he 1940's. It looks like a lot of time hopping is to come, and we'll be live recapping with updates below. Refresh the page for updates during the episode.
'Outlander' Season 2, Episode 1: 'Through a Glass, Darkly' Synopsis
"Returning to her own time, Claire must reconcile her future with the life she left behind. Shifting back to 18th century, Jamie, Claire and Murtagh arrive in France, but learn that Paris presents its own challenges."
Recapping Season 1:
In "Outlander" Season 1 British couple Claire Randall and her husband Frank find themselves in Scotland for a second honeymoon after both have been away serving their country in World War II. After Claire witnesses a magical ancient ceremony she's transported back to 18th century Scotland where she meets Jamie Fraser, the two are wed as a safety/political move and quickly fall in love. Even though Claire wanted to return to her own time, after telling Jamie the truth about where she's from, Claire decides to stay with Jamie in the 18th century instead of returning to Frank.
Meanwhile, the two can't live happily ever after due to Frank's ancestor, Captain Johnathan "Black Jack Randall," who has a sick obsession with Jamie and in the Season 1 finale is shown torturing and raping him. The Fraser's decide to flee the country and head to France just as Claire tells her husband that she's pregnant with his child.
'Outlander' Season 2 Premiere Live Recap
Since we already know there will be time hopping between the 1940's and the 1700's, we'll make it easier by separating the two times with the details about what is happening in both centuries. Be sure to refresh the page during the show for live updates.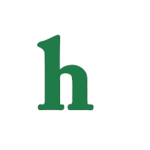 Claire and Frank in the 20th Century:
Claire awakens at the stones saying she made a promise and had to keep it, even it meant living a life she no longer wanted, revealing that she's back in the 1940's. She walks the road until a car comes up behind her and offers her help, and tells her that it's the year 1948, and that the British won the battle of Culloden.
Frank comes bursting in to the hospital in Inverness in 1948 and lays eyes on his wife, Claire, for the first time in 2 years. She is stunned to see him again, especially since he looks exactly like Black Jack Randall, which brings back painful memories for her.
Frank sees Claire's 18th century clothing and is seemingly shocked. The two go back to stay with Rev. Wakefield, who questions Frank about Claire's disappearance. The Rev. reveals that Claire has been obsessed with Scotish history, and the men seem confused about what she's been doing.
Claire is looking for any and all information about the Scottish rebellion, and confides in Mrs. Graham about her lost love, Jamie, and tells her that she only wants to know if he died on the battlefield or not.
Mrs. Graham tells Claire to keep her experience close to her heart, but to not spend her time chasing a ghost, adding that Frank still loves her with all his heart.
During the night, Claire summons Frank to her bedroom asking him to come in and talk. Claire wants to tell him about what happened to her, and begins her stunning story. After talking all night, Frank admits that her story is hard to believe, but that he's prepared to believe her story.
When Claire calls herself Frank's ex-wife he takes offense, pointing out that she's still wearing the wedding ring he gave her. Claire says she loved Jamie deeply as his wife, and Frank gets emotional about his experience during the time when Claire was gone, and reveals he can accept her feelings for Jamie.
Claire then tells Frank that she's pregnant with Jamie's baby and hurt runs across his face, then rages sets in. Tears run down his face as he looks like he wants to strike Claire and then he leaves the room, running off to get his emotions in check.
Frank confides in Rev. Wakefield, and tells him that he's unable to have children, revealing that he was happy when Claire told him he was pregnant until he realized the situation.
When little Roger comes in and calls his Uncle "father," The Rev. tells Frank that he could raise Claire's baby as his own as children need a father. Frank then tells Claire that he wants them to be together as husband and wife while raising the baby together, starting over.
Frank reveals he's been offered a job at Harvard, in America, and now wants to take Claire to America. However, Frank has conditions for Claire, wanting to raise the baby as his own, and never tell the child he's not the father. Frank also tells her he can't share her with the late Jamie, and that she needs to stop researching the past to find reference to her other husband, and let him go for good.
"Time to leave the past behind," Claire says as she gives Frank her 18th century dress, but has trouble taking off the wedding ring Jamie gave her. "When you're ready," Frank tells her and then burns the dress. Claire then packs her suitcase, ready to start a new life yet again, heading to Boston with Frank.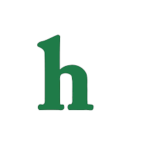 Claire and Jamie in the 18th Century:
Claire and Jamie arrive in France in 1745, looking happy. Jamie is still healing from his tragic encounter with Black Jack Randall, and his hand is still very sensitive.
Jamie tells Claire that he can still feel Randall's touch like he's right next to him. Claire reassures her husband that she's there and not going anywhere. Now she wants to focus on stopping the Jacobite rebellion and changing the future.
Claire tells Jamie that the Prince comes to Scotland and raises a Jacobite army, but that all she knows that in April 1746 the Jacobites are wiped out and the British then destroy the highland culture. "We have to stop it here," in France Claire tells Jamie, wanting to disrupt the plans before they can be carried out.
Jamie feels about about planning to lie to everyone to get into the Jacobite inner circle, but Claire tells him that saving thousands of lives and the future of Scotland is surely worth the price of lying.
Jamie agrees to write a letter to his Jacobite cousin in France and ask for his help, but then realizes that they still need to tell Murtaugh.  They confide in him that they need to lie and stop the rebellion, but won't tell him the reason. Jamie then promises to tell him the truth at the right time.
Three weeks later, Jamie's cousin Jared meets with the couple and questions his new found interest in politics. Jared asks why now Jamie wants to take down the British, and he then shows him his back, where his bears the scars of his floggings at the hands of Black Jack Randall.
Jared tells Jamie that he'll introduce him to the Jacobite leaders if that while he's gone on a trip Jamie will run his wine business and the use of his home in Paris.
Claire is at the docks when she sees men bring a sick crew member in and wants to help heal him. Claire reveals that the man has Smallpox and that he's already dead when another healer wants to come in and run the show.
Claire wants to quarantine the men who were on the boat, and the boat and all the cargo are ordered to be destroyed, the owner of that boat then vows that Claire and Jamie will pay for what they've done to him, and the two have made another enemy.
What did you think of the "Outlander" Season 2 premiere? Tweet us @OMGNewsDaily or leave a comment below.