It's been a week since "Orange Is The New Black" Season 4 has been released, and most of us have binge watched every second of what may be the best season of the Netflix series yet.
'Orange Is The New Black' Season 4: 10 Most Shocking Moments
After watching Season 4, one thing is for sure, it was a wild ride. "Orange Is The New Black" fans laughed, cried, and were completely shocked by that cliffhanger ending, but we'll get to that in our countdown.
10.) Race War: This season focused on race more than any other. When a shipment of new inmates arrives at Litchfield, the Latinas realize that they are the most populous, and decide to take advantage of that. They begin to run the show and the other groups, especially the Caucasian women don't like it. It gets so bad, that when Piper tries to start a community watch like group, it ends up being a white supremacy organization that she's too afraid to rock.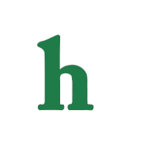 9.) Crack In The Corn: During "Orange Is The New Black" Season 4, everyone is going through an extremely hard time, which leads Piper and Alex to make the poor decision of smoking crack in the cornfield with an off the wagon Nikki.
8.) Feelin' The Burn: When the Latina's try to run their own panty smuggling business that competes with Piper, she isn't happy. Piper is walking around like a force to be reckoned with, but once she accidentally affiliates herself with the Nazi-like group in the prison, the Latina's decide to teach her a lesson by kidnapping her and branding the image of a swastika on her arm. Later, Red and the rest of the girls re-brand her, turning the evil image into a window.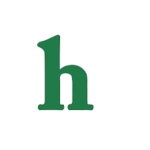 7.) Lorna's Extreme Sex Scene: Lorna and her new husband, Vinny, may not be able to be physically intimate any longer, but that doesn't stop them from having a graphic verbal sex scene right in the middle of the common visitation room in front of everyone. It was definitely hard not to laugh at that one.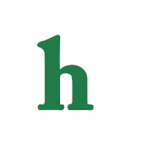 6.) Super Weird 3-Way Action: Celebrity chef, Judy King, has checked into Litchfield during "Orange Is The New Black" Season 4, and she's getting all the special treatment one would expect. She's got a private room with Yoga Jones as her roomate. However, after a wild night, she decides to dip into her drug stash and she, Yoga Jones, and Luschek have a really weird 3-way.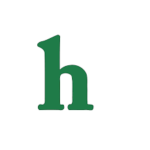 5.) Would You Rather?: The C.O.'s are basically out of control the entire season, and one of them hears Martiza and her friends playing a game of would you rather. Martiza asks her friend, if they'd rather swallow 10 dead flies, or one live, baby mouse. During a very disturbing scene, the C.O. puts a gun to her head and forces Martiza to make that actual decision. She chooses the mouse, and it's totally gross!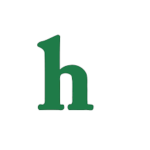 4.) Crazy Eyes Is Crazier Than We Thought: After an episode where the C.O.'s hold their own version of inmate fight club, and crazy eyes beats up her ex, we see flashbacks about why Suzanne is in prison to begin with, and it's disturbing. "Orange Is The New Black" viewers watched as Suzanne's mental illness comes into play while living with her sister. Her sister wants to leave Suzanne home for the weekend while she goes away with her boyfriend, and Suzanne, who works as a greeter at a local store, is nervous about it. Her sister tells her to make some friends, and she heads to the park. It's there that she sees a little boy she recognizes from the store and invites him over to her apartment. The two are having fun and playing video games, but when he tries to leave things get tense. He calls 911 and crawls out the window. When Suzanne tries to get him to come back, he falls off the fire escape, seemingly to his death.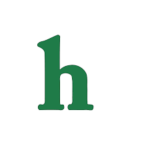 3.) Murder Garden: At the very beginning of the season, a hitman is trying to kill Alex. Lolly see the scene go down and kills the hitman, hired by Alex's former drug kingpin boss, Kubra. The two panic, and after some though dismember his body and plant it underneath the crops in the garden. Later in the season it is discovered, and Lolly is sent to pysch after confessing to the murder.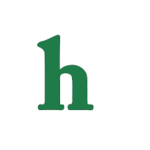 2.) Daya's Got A Gun: In the "Orange Is The New Black" Season 4 cliffhanger ending, all the prisoners stand together and riot against the C.O.'s. Things get crazy and one of the officer's guns goes flying across the floor. Daya, whose mother is recently released from Litchfield, picks it up, and we are left seeing her hold the officers at gunpoint.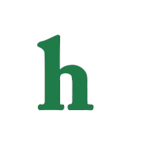 1.) Shocking Death Is The Saddest Moment Of The Season: When the prisoners try to hold a peaceful protest in the cafeteria things get out of hand. Suzanne begins to lose her cool and Poussey offers to help. An officer throws her to the ground and pushes his weight against her as Suzanne attacks him from behind. In all of the confusion, Poussey is crushed to death, unable to breathe. This is an extremely sad moment for all the inmates, especially Poussey's girlfriend, SoSo. After the death, viewers see flashbacks of one of the greatest nights of Poussey's life. It's her death and the unfair treatment by the officers that leads to the prison riot.
What did you think of "Orange Is The New Black" Season 4? Was it the best season yet? Tweet us @OMGNewsDaily or leave a comment below.