'One Tree Hill' fans want a revival now!
"One Tree Hill" fans have been begging for a revival, spin-off, or sequel series ever since the show ended in 2012, but will they ever get one? With former TV shows like "Boy Meets World" "Full House" and "Gilmore Girls" getting spin-offs and revivals it seems like the perfect moment for the Ravens to return, right?
According to The Inquisitr, "One Tree Hill" may very well be on the way to returning to television. The cast of the show are all still very close and often hold reunions and conventions for their fans. Although many of them are working on other projects, it does seem that if the timing could be worked out, most of the cast would be very interested in returning to Tree Hill, North Carolina to further their characters storylines.
Sophia Bush, who played fan favorite character Brooke Davis on "One Tree Hill," says she would love to return, but doesn't know when she would find the time to fit it in her busy schedule. As many fans know, Sophia currently holds a role on "Chicago PD," where she plays a strong female police officer.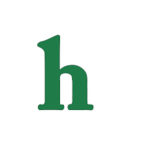 Will 'One Tree Hill' return to TV in the future?
"I don't know how I could cut myself in half to make that happen because I shoot Chicago P.D. for 10 months out of the year. I guess if the stars align for all of the producers who have other jobs to do another job and then miraculously 15 people could manage to be free for a special, that would be cool. I just don't know how we would ever make it work, but it's certainly flattering that people want us to."
As for what Brooke Davis would be doing now, Bush says that her on-screen alter ego would still be a powerful girl boss. "I think still running companies. I think she absolutely would have been a leader in the tech market and would have an incredible app. Brook's app would be great. Maybe we should make it anyway."
While it looks like the cast is definitely interested, some more time may have to pass before anything real comes from the fan hopes. What do you think of the possibility of a "One Tree Hill" revival? Would you watch it? Share this post online or leave a comment below.