O.J. Simpson has dodged another bullet. The knife found at O.J. Simpson's former house has reportedly not turned up any DNA evidence.
O.J. Simpson: No DNA Found on Knife Uncovered At Former House
The Inquisitr reports that the knife, which was allegedly found buried at O.J. Simpson's former house in Brentwood, was just too rusty to be conclusive about finding any blood or hair. Perhaps it was the years spent in the ground, or the fact that a former police officer kept the knife for years after a construction worker reportedly turned it over upon finding it.
"He thinks it's a total joke. O.J. is laughing about it. He's on top of his game. He's like Muhammad Ali. He says almost every construction worker carries one of those folding knives. Anyone could have dropped it," an insider close to Simpson revealed.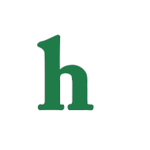 'American Crime Story: The People V. O.J. Simpson' Captivating Viewers
Even though the O.J. Simpson murder trial happened over 20 years ago the world has been re-engaged and obsessed with the story behind the murders and the trial that made O.J. Simpson a household name thanks to the FX hit crime drama "American Crime Story: The People V. O.J. Simpson," which has been documenting the behind the scenes drama of the main players in the trial including Marcia Clarke, Robert Kardashian, Johnnie Cochran, Christopher Dardin, and Robert Shapiro.
What are your thoughts on no DNA being found at the knife uncovered at O.J. Simpson's former house? Tweet us @OMGNewsDaily or leave a comment below.