O.J. Simpson: Did Robert Kardashian Conceal Evidence For Him?
O.J. Simpson may have been acquitted of the murders of Nicole Brown and Ronald Goldman, but many today still believe he killed his ex-wife and her friend, and that he possibly had help doing it. Could Robert Kardashian have helped O.J. dispose of evidence linking him to the murders?
O.J. Simpson: Did Robert Kardashian Conceal Evidence for Him?
In Tuesday's all new episode of "The People V. O.J. Simpson" viewers watched as Robert Kardashian rushed home to check a garment bag he had taken from O.J. Simpson's home to see if there was any evidence such as the murder weapon inside. While on the show nothing was found, others believe there could have been something inside that bag that O.J. didn't want police to find.
Harvey Levin from TMZ reveals that he believes there was evidence in O.J. Simpson's garment bag, and that Robert Kardashian, whether knowingly or not, helped to keep that evidence from the police.
Harvey says he doesn't believe that the murder weapon was in the bag, or that the clothes that O.J. Simpson may have worn at the time of the murders was in there either, but that O.J. blood could have been inside the bag that he had taken with him to Chicago the night of the murders.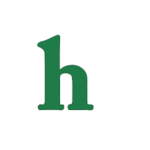 'The People V. O.J. Simpson' Is A Hit!
As many know, blood was found at the murder scene that was believed to belong to the killer, whom police said must have cut his hand on the murder knife. While O.J. Simpson's blood was found at the scene, it may also have been in that garment bag. If O.J. had cut himself the night of the murders he would have been bleeding and tending to the wound, it is likely that blood would have gotten on the clothes he was wearing, the same dirty clothes that were allegedly in the bag he gave to Robert Kardashian to take home with him.
While Robert Kardashian's ex-wife, Kris Jenner, says she 110 percent does not believe that Robert could have hidden evidence for O.J. Simpson because of his great faith and moral values, it seems that her could have been some evidence on those dirty clothes if the police would have been able to get their hands on them at the time.
What are your thoughts on Harvey's thought that Robert Kardashian may have concealed evidence in the O.J. Simpson murder trial? Tweet us @OMGNewsDaily or leave a comment below.
The OJ Bag & It's SignificanceThe infamous O. J. Simpson bag that Robert Kardashian was in possession of? What was the significance of it? Let Harvey tell you.

Posted by TMZ on Thursday, March 17, 2016