Nina Dobrev has reportedly landed a role in the new "Flatliners" remake, and fans are excited about her starring in the creepy thriller. However, what does this mean for her possible return to "The Vampire Diaries?"
Nina Dobrev Joins 'Flatliners' Remake
According to ComingSoon.Net, Nina Dobrev is set to star in Sony's brand new "Flatliners" remake film, which has also cast Diego Luna and Ellen Page.
The original "Flatliners" film was released in 1990 and stared huge names such as Kiefer Sutherland, Julia Roberts, Kevin Bacon, William Baldwin, and Oliver Platt. The movie was about a group of medical student friends who pushed the limits by flat-lining themselves (Stopping their hearts) and then bring themselves back from the brink of death.
However, the twisted experiments began to go wrong when the group started to experience very personal and creepy things while their hearts were stopped, leading to some very dark things. (If you haven't seen it, we highly recommend you do!)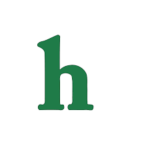 Will Nina Dobrev return to 'The Vampire Diaries?'
While fans will love to seeing Nina Dobrev and the cast of the new "Flatliners" reboot, they are worried that this new project may stop her from possibly returning to "The Vampire Diaries" as Elena Gilbert to help round out what is rumored to be the final season.
Will Nina Dobrev end up doing both the movie, and returning to give fans closure on Elena and Damon's relationship on "The Vampire Diaries?" Fans are certainly hoping so!
What are your thoughts on Nina Dobrev being cast in the new "Flatliners" remake? Do you want her back on "The Vampire Diaries?" Tweet us @OMGNewsDaily or leave a comment below.