Miley Cyrus and Liam Hemsworth back together? The former couple reportedly spend New Year's Eve together in Liam's home country of Australia.
Miley Cyrus & Liam Hemsworth Spotted Kissing On New Year's Eve
Us Weekly reports that Miley Cyrus and Liam Hemsworth, who were formerly engaged, were seen cozying up at the Falls Music Festival at Byron Bay.
Fans at the festival claim to have seen Miley Cyrus and Liam Hemsworth cuddling, kissing, and heading to the V.I.P. area with Liam's brother Chris Hemsworth and his wife Elsa Pataky.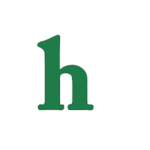 Miley and Liam Back Together?
Miley and Liam first met in 2010 on the set of their movie, "The Last Song," and quickly became an item. In 2013 Liam popped the question to Miley and she said yes. However, the engagement was short-lived. The couple split in September of that year, just after Miley Cyrus' unveiled her new, wild and controversial, image complete with short blonde hair and racy wardrobe.
Back in November, Liam Hemsworth told Men's Fitness Magazine that he still has strong feelings for Miley, saying, "You fall in love with who you fall in love with. You can never choose. I guess some people just come with a little more baggage. I mean, look — we were together five years. I don't think those feelings will ever change.And that's good because that proves to me that it was real. It wasn't just a fling. It really was an important part of my life and always will be."
What are your thoughts on Miley Cyrus and Liam Hemsworth kissing and cuddling together on New Year's Eve? Tweet us @OMGNewsDaily or leave a comment below.