Michael Jackson: Sony Buys Late Singer's Music Catalog For $750 Million
Michael Jackson's Sony deal is making headlines. The late singer's estate has sold its last remaining stakes in the music catalog to Sony for the huge sum of $750 million.
Michael Jackson: Sony Buys Late Singer's Music Catalog
USA Today reports that this huge agreement for Michael Jackson's catalog to be sold to Sony will give the company sole ownership of the works by The Beatles, Bob Dylan, and other popular musicians such as Eminem and Taylor Swift.
The Michael Jackson/Sonny deal will add substantial money to the estate, which benefits MJ's mother, Katherine, and the singer's three children Prince, Paris, and Blanket.
"This agreement further demonstrates Sony's commitment to the entertainment businesses and our firm belief that these businesses will continue to contribute to our success for years to come," Sony  president and CEO Kazuo Hirai said via a  statement.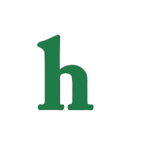 Michael Jackson Estate Back On Track
While this deal is big news the agreement does not include the rights to Michael Jackson's master recordings or songs that he has written.
Michael Jackson purchased his portion of the ATV catalog in 1985 for $41.5 million. He later merged it with Sony and that deal remained MJ's most profitable asset until his death in 2009, but that time Michael with hundreds of millions of dollars in debt, which the estate has erased since Jackson's death with new music and movie ventures and the re-release of Michael Jackson's most beloved music.
The Michael Jackson/Sony deal is sure to benefit MJ's family greatly although it is unclear about what kind of money each family member pulls in from the estate.
What are your thoughts on the Michael Jackson estate and Sony deal? Tweet us @OMGNewsDaily or leave a comment below.