Poor Kyrie Irving! The Cleveland Cavaliers star point guard's girlfriend, R&B singer Kehlani, was caught cheating on him with her ex-boyfriend, rapper PartyNextDoor.
Kyrie Irving Girlfriend Kehlani Caught Cheating On Him With Her Ex?
According to Source, Kehlani and Kyrie Irving began dating last year after the singer split with PartyNextDoor. Their romance was highly publicized. However, this week the singer is seemingly totally busted for cheating with her former man.
Although it's been two weeks since Kyrie Irving posted anything online about Kehlani, PartyNextDoor took it upon himself to rub in the fact that he's been hooking up with Kehlani, possibly behind the Cleveland Cavalier's back, Hip Hop Wired claims.
PartyNextDoor posted a photo on his Instagram account of himself in bed with a woman. The tattoo on her hand proved it to be Kehlani, and the internet immediately went in to a frenzy. "After all her shenanigans I still got the R&B singer back in my bed," the caption to the photo read.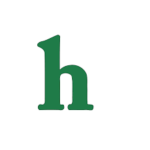 Kyrie Irvign and Kehlani: Did She Cheat On Him With PartyNextDoor?
After the photo was posted Kehlani deleted her Instagram account and the internet went even crazier. Twitter immediately lit up with the news of Kehlani's betrayal of Kyrie Irving, along with memes, jokes, photos, and more of the couple as the news continued to spread that PartyNextDoor had practically bragged about snaking Kyrie's girl.
While fans of Kyrie are completely Team Kyrie all the way, others are reminding the NBA baller during this tough time that he's one of the best players in the league on one of the best teams in the game. Other women will come, and hopefully one that doesn't run on around on him.
What are your thoughts on Kyrie Irving's girlfriend Kehlani allegedly cheating on him with PartyNextDoor? Tweet us @OMGNewsDaily or leave a comment below.