Kylie Jenner and boyfriend Tyga have reportedly split…for good this time! The couple are allegedly not even speaking to each other right now after a huge blow out right before last week's Met Gala.
Kylie Jenner and Tyga Split For Good?
According to TMZ, Kylie Jenner and Tyga have split multiple times in the past, but this one is different. The couple reportedly called it quits a few days before the Met Ball, and decided not to walk the red carpet together.
Later that week, on Mother's Day, Tyga took his mother, and a model, to lunch, which seemingly infuriated Kylie Jenner. It looks like Tyga may have already moved on from Jenner, and she's totally furious with her ex.
Meanwhile, Hollywood Life reports that Kylie is also afraid that Tyga will start to spill Kardashian family secrets now that the two are no longer together, and obviously not on good terms. Tyga has been around the entire family, especially Kanye West and Scott Disick, so there is no telling what he's heard and seen the family do.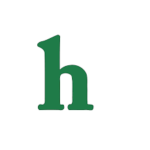 Tyga To Tell Kardashian Family Secrets?
Tyga is also the mother of Rob Kardashian's fiance, Blac Chyna's son, so it looks like the family won't ever officially be rid of the rapper.
"He is ready to talk about it all. He's ready to do it through upcoming raps and he would also consider a book. He knows a lot and he knows that everyone from Kris [Jenner] down is scared about what he could and would say. They're hoping he doesn't spill some major family secrets."
What are your thoughts on Kylie Jenner and Tyga's split? Do you think they're over for good this time? Tweet us @OMGNewsDaily or leave a comment below.