Kris Jenner is not happy about her son Rob Kardashian's recent engagement to his girlfriend, Blac Chyna. In fact, Kris believes her only son is making a huge mistake that he'll come to regret.
Kris Jenner Thinks Rob Kardashian is Making A Mistake Marrying Blac Chyna
According to Us Weekly, Kris Jenner told Rob Kardashian that he was making a mistake by rushing into an engagement with girlfriend Blac Chyna, whom he's only been dating a few months, but she's not the only one. It seems all of Rob's sisters, Kourtney, Khloe, and Kim Kardashian as well as Kendall and Kylie Jenner are none too happy about the engagement either.
Now as many Kardashian/Jenner fans know, Blac Chyna already has ties to the Kardashian family. Chyna and Kylie Jenner's boyfriend, Tyga, used to be engaged and have a son together, King Cairo. After their break up Chyna and Kylie engaged in a bitter feud, which seems to still be going on to this day. Can you image Chyna as a sister-in-law to the Kardashian/Jenner girls? Can anyone say DRAMA?!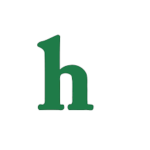 Kardashian Sisters Not Happy About Rob Kardashian, Blac Chyna Getting Engaged
Meanwhile, reports are flying that if Black Chyna and Rob Kardashian do get married she'll legally change her name to Angela Kardashian, which is her real first name and Rob's last name. (The Kardashian girls should love that, right?)
While the Kardashian family hasn't publicly congratulated Rob Kardashian on his engagement, sources say they've reached out to him privately and that Rob is doing better than ever. Rob seems happy and he's even dropping weight, revealing recently that he still wants to lose about 50 more pounds to reach his goal weight.
Unfortunately for Rob, it may take some time before his mom and sisters get used to the idea of Blac Chyna being in their lives.  "Dating Chyna is one thing, but marrying her is another. The whole family is discussing it and is angry, but they are talking to come up with a unified front for how to address it … It's a huge mistake to them."
What are your thoughts on Rob Kardashian and Blac Chyna getting engaged? Tweet us @OMGNewsDaily or leave a comment below.