Kim Kardashian's naked Instagram photo has ignited a controversy and started a Twitter war between Kim and other celebrities such as Bette Midler, Chloe Grace Moretz, and Piers Morgan.
Kim Kardashian Under Fire For Nude Photos
It all started when Kim Kardashian posted a photo of herself totally naked in front of a mirror on her Instagram page. The photo, which  is old and was taken before Kardashian had her son, Saint West, shows Kim completely nude.
Of course the haters began to hate, but the celebrity haters also came out in full force, criticizing Kim Kardashian for posting such an unnecessary photo, which many deemed a cry for attention among the drama going on with her sisters.
Actress Chloe Grace Moretz, who has appeared in many, many films tweeted Kim Kardashian saying, "I truly hope you realize how important setting goals are for young women, teaching them we have so much more to offer than just our bodies."
Acting legend, Bette Midler, followed suit tweeting, "Kim Kardashian tweeted a nude selfie today. If Kim wants us to see a part of her we've never seen, she's gonna have to swallow the camera."
And Piers Morgan jumped at the chance to diss Kardashian, saying, "I know the old man's $50 million in debt, Kim – but this is absurd. Want me to buy you some clothes?"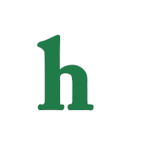 Kim Kardashian Fires Back At Celebrity Haters
Kim Kardashian went wild, hitting back at the three stars who fired shots at her. First she tweeted, "Sorry I'm late to the party guys I was busy cashing my 80 million video game check & transferring 53 million into our joint account."
She then fired back at Chloe Grace Moretz saying, "Let's all welcome @ChloeGMoretz to twitter, since no one knows who she is. your nylon cover is cute boo."
Followed by a hit back at Bette Midler with two tweets reading, "Hey @BetteMidler I know it's past your bedtime but if you're still up and reading this send nudes #justkidding, and "Hey @BetteMidler I really didn't want to bring up how you sent me a gift awhile back trying to be a fake friend then come at me #dejavu"
Kim told off Piers Morgan by referencing Ashley Madison, tweeting, "Hey @piersmorgan never offer to buy a married woman clothes. thats on some ashley madison type shit #forresearch."
Kim Kardashian also posted yet another nude photo of herself with the hashtag #Liberating accompanying it to let the haters know she has no shame in her nude selfie game. Obviously fans know that Kim loves to do nude photo shoots and doesn't mind letting the whole world see her naked. However, some believe that the outlet on which she chooses to share those photos is the problem as young men and women are on social media and many believe there should be restrictions and guidelines, even for celebrities.
Are you sick of seeing Kim Kardashian naked yet? Tweet us @OMGNewsDaily or leave a comment below.