Singer Kehlani has been hospitalized after surviving a suicide attempt. The R&B songbird confirmed that she tried to kill herself on Monday after rumors that she cheated on boyfriend, Cleveland Cavaliers guard Kyrie Irving, with her ex-boyfriend, rapper PartyNextDoor, surfaced.
Khelani Attempts Suicide After Kyrie Irving Cheating Rumors Surface
According to TMZ, Kehlani posted a photo of herself in the hospital and revealed to fans that she attempted suicide after wanting to leave this earth due to the rumors and speculation. However, the attempt was unsuccessful and Kehlani, thankfully, is alive and receiving treatment.
Kehlani also explained the situation, saying that she never cheated on Kyrie Irving and that the two were broken up at the time when she got back together with PartyNextDoor (PND), whom she says helped to save her life after the scary suicide attempt.
"Today I wanted to leave this earth. Being completely selfish for once. Never thought I'd get to such a low point. Don't believe the blogs you read. No one was cheated on and I'm not a bad person…Everyone is hurt and everyone is in a place of misunderstanding. But as of today, I had no single wish to see tomorrow. But God saved me for a reason, and for that…I must be grateful…cuz I'm not in Heaven right now for a reason."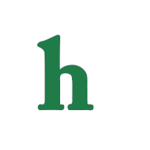 Kyrie Irving Staying Quiet On The Situation
It seems that if Kehlani would have just come out and said that she and Kyrie Irving were no longer a couple at the time she was with PND then much of her sadness and heartbreak could have been avoided. However, Kyrie has yet to speak out on the situation (Which is probably wise!)  and will play with the Cleveland Cavaliers tonight as they take on the Houston Rockets.
Whatever the situation, we are just glad that Kehlani is okay and hopefully she'll get the help she needs as it appears to be in her business she'll have to learn to ignore her haters and live the life she wants with no apologies to those who may be negative towards her.
What are your thoughts on Khelani attempting suicide after the Kyrie Irving cheating rumors? Tweet us @OMGNewsDaily or leave a comment below.