Kanye West Meltdown Rant Audio Leaked, Kim Kardashian Draws Up Divorce Papers
Kanye West is making headlines AGAIN! This time for a crazy meltdown/rant backstage at "Saturday Night Live" that was recorded and the audio was leaked.
Kanye West "SNL" Rant Meltdown Audio Released
In the leaked audio of Kanye West's meltdown the rapper, and husband of Kim Kardashian goes off on a wild rant and even calls out Taylor Swift for being a "fake a**" person.
It seems Kanye West was very upset about changes made to his his "SNL" stage set and even threatened to walk off and not perform just moments before the broadcast was to go live.
Page Six obtained the profanity-filled rant of Kanye West behind the scenes at "Saturday Night Live" and released the audio for all to hear.
In the clip, Kanye is heard saying, "Look at that s–t, they took my f–kin' stage off SNL without asking me. Now I'm bummed. That and Taylor Swift. Fake a**. Now we're gonna do this. We're breaking the motherf–king Internet." [Hear the clip below. Warning: Explicit! NSFW]
All of this comes after a couple of weeks of non-stop Kanye West drama. The rapper dissed Taylor Swift in one of his new songs saying that he and the singer may have sex, also calling Swift a "bi***" and saying he made her famous. Kanye claimed Taylor gave him the green light for the lyrics, but Swift says she did not.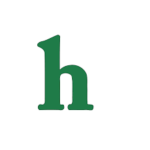 Kanye's Headlining Making Week
Kanye also took to Twitter to reveal to fans that he's over $50 million in debt and begged Facebook inventor Mark Zuckerberg for $1 billion to fund his ideas.
Meanwhile, the Inquisitr reports that Kim Kardashian is at the end of her rope with Kanye West and that she's even had her lawyer draw up divorce papers in case she decides to pull the trigger and end the marriage.
Kim Kardashian is said to be so embarrassed by Kanye West's comments and behavior as of late and believes that he's giving her and her family a bad reputation. However, the couple have two children together, North and Saint, and that may hold Kim back from filing for divorce.
Meanwhile, Kanye's former friend and writing partner recently quit working for the rapper and spoke out on Twitter claiming that West needs mental help.
What are your thoughts on Kanye West's "SNL" rant and Kim Kardashian considering divorce? Tweet us @OMGNewsDaily or leave a comment below.