Julianne Hough is saying goodbye to "Dancing With The Stars" yet again. The former pro dancer turned judge confirmed that she is leaving the show and won't be back for Season 22.
Julianne Hough Out At 'Dancing With The Stars'
Julianne Hough will leave "Dancing With The Stars" as a judge as Len Goodman, who stepped away from the show in Season 21, will return the ballroom. Julianne competed as a dancer for 4 seasons of the show and then returned as a judge for the seasons 19-21.
We're told that Julianne left "DWTS" on good terms and that they expect her to be back in some capacity in the future. Meanwhile, Hough is fresh off her hit "Grease Live!" and is toying around with offers for movies and TV shows, which is likely the main factor that lead to her step away from "Dancing With The Stars."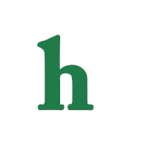 Maksim Chmerkovskiy Replacing Julianne Hough?
With Julianne gone will "DWTS" strive to fill her empty seat, or return to the 3 judge panel of old? If the show were looking to sign on another judge former pro Maksim Chmerkovskiy would be a great candidate as he's a dancer, knows the process and the people well. Maks has also guest judged in the past. However, he has strong ties to the "Dancing With The Stars" cast. Maks, like Julianne Hough, has a brother, Val, who dances on the show as well as his fiance, Peta Murgatroyd.
"Dancing With The Stars" will return for Season 22 on March 21, but the cast list has yet to be revealed. Although it was rumored that Scott Disick may try his hand at dancing, "Fuller House" star Jodi Sweetin has all but been confirmed to the cast.
What are your thoughts on Julianne Hough leaving "Dancing With The Stars?" Tweet us @OMGNewsDaily or leave a comment below.