Jon Lovtiz and Jessica Lowndes are not dating and they're not engaged. The pair made headlines with their "romance" this week, which had everyone turning heads and taking to their social media accounts to discuss the odd couple.
Jon Lovitz, Jessica Lowndes Not Dating Or Engaged
According to Entertainment Weekly, Jon Lovitz, 58, and Jessica Lowndes, 27, announced to the world this week that they were a hot couple and they didn't care what anyone had to say about it. Jessica even created a video revealing that she hadn't been hacked, but that she was excited to share her secret with her fans.
Okay…everyone totally freaked out about the strange couple, and some even sent the pair hate online. However, hours later it was revealed that the two were not actually an item, but creating a viral stunt to promote Jessica Lowndes' new music video, which Jon Lovitz stars in.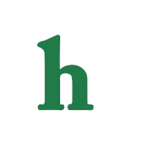 April Fools Day Stunt Promotes Jessica Lowndes New Music Video
"I know it's still the last week of March," she said in an Instagram video, "but is it too early to say April Fools'?" There you have it, the pair aren't actually a pair at all, but just friends who met on the set of "Hawaii Five-o," and starred in Jess' music video together. Well, don't some of you haters feel silly? If you want to check out Jessica's interesting/amusing/strange music video for her son "Deja Vu" you can watch it below.
What are your thoughts on the Jon Lovitz/Jessica Lowndes romance stunt? Tweet us @OMGNewsDaily or leave a comment below.