Joey Feek has died. The country music singer who sang in the duo Joey and Rory with her husband Rory Feek has lost her battle with cancer at age 40.
Joey Feek Dead At 40, Loses Battle With Cancer
According to People Magazine, Joey Feek died at home surrounded by her loved ones at around 2:30 p.m. on Friday. Her husband, Rory Feek, who had been blogging about his wife's journey with terminal cancer wrote a heartbreaking post about losing the love of his life.
"My wife's greatest dream came true today," Rory, wrote on his blog This Life I Live. "She is in Heaven. The cancer is gone. The pain has ceased. And all her tears are dry."
"Though this is, and has been, a time of many tears of sorrow, it has also been a time of countless tears of joy," Rory said of Joey Feek's last few months of life. "There have been too many beautiful moments to count or even begin to share … But I try."
"When a person has been through as much pain and struggle as Joey's been through, you just want it to be over. You want them to not have to hurt anymore, more that you want them to stay with you. And so, it makes the hard job of saying goodbye just a little easier."
Rory's beautiful words confirmed that he would be packing up his children and taking them back to the Tennessee farmhouse he and Joey Feek shared together, and says that although Joey's gone, she'll be everywhere in their home, forever.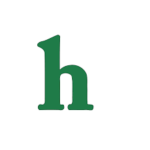 Rory Feek's Beautiful Words About Wife Joey
"She's gonna be in the mint growing beside our back deck, the sweet-corn frozen in our freezer and a million other places that her hand and heart has touched around our little farmhouse and community.  Joey will still be with us.  Everywhere.
So if it's okay, I'm gonna close, wipe my tears and pack our bags to hit the road headed south. She's already got a head-start on me."
The country music community as well as the fans have shared their thoughts, prayers, and well wishes for Joey Feek's family online and wish them nothing but love as they mourn the loss of their beloved Joey.
What are your thoughts on Rory Feek's beautiful words about the death of his wife Joey Feek? Tweet us @OMGNewsDaily or leave a comment below.