Aunt Viv is mad! Former "Fresh Prince of Bel-Air" star Janet Hubert is slamming her ex co-star Will Smith and his wife Jada Pinkett-Smith for their words encouraging actors to boycott the Oscars because of lack of racial diversity.
Janet Hubert: 'Fresh Prince' Star Slams Will Smith, Jada Pinkett
Janet Hubert went on a rant in a newly released YouTube video that called out both Will Smith and Jada Pinkett-Smith for basically throwing a tantrum about not getting their way and having Will be nominated for an Oscar for his role in "Concussion."
Hubert slams Jada for speaking for her man, while Will has been quiet on the matter. "First of all, Miss Thing, does your man not have a mouth of his own with which to speak?"
"The second thing, girlfriend, there's a lot of s–t going on in the world that you all don't seem to recognize. People are dying. Our boys are being shot left and right. People are starving. People are trying to pay bills. And you're talking about some [expletive] actors and Oscars. It just ain't that deep."
Janet Hubert went on to diss Will Smith and Jada Pinkett-Smith for asking other actors to jeopardize their standing in Hollywood by boycotting the Oscars.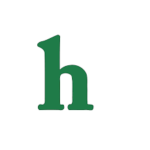 Hubert Says Karma Is Catching Up To Will Smith
"And here's the other thing, for you to ask other actors, and other black actresses and actors, too, to jeopardize their career and their standing in a town that you know damn well you don't do that. And here's the other thing—they don't care. They don't care! And I find it ironic that somebody who has made their living, made their living and made millions and millions of dollars from the very people you're talking about boycotting just because you didn't get a nomination, just because you didn't win."
Janet Hubert also goes on to talk about how karma may be catching up to Will Smith for filming some movies that have been "flops," and remembers a time when they worked on "The Fresh Prince of Bel-Air" together and she asked him to join the other cast members in banding together to get more money, but he refused to do so.
Watch Janet Hubert's full video rant against Will Smith and Jada Pinkett-Smith below.
What are your thoughts on Janet Hubert's comments? Tweet us @OMGNewsDaily or leave a comment below.