'How I Met Your Mother' Reunion: Could It Really Happen?
"How I Met Your Mother" was one of the most beloved sitcoms of the decade. The show centered around five friends living in New York City with lead character Ted Mosby at the heart. Ted's constant struggle to find the love of his life is the central theme of the show, everything else is just amazing bonus material. So, it's not surprising that fans would love to see a "HIMYM" reunion in the future, and actor Jason Segel say's he would totally do it.
According to In Touch Weekly, Jason Segel, who played fan favorite character Marshall Erikson on "How I Met Your Mother" revealed that he would be up for a reunion if the rest of his cast mates, Josh Radnor, Neil Patrick Harris, Cobie Smulders, and Alyson Hannigan, who played Jason's on-screen wife, Lily Aldrin.
Jason Segel is pushing How I met Your Mother reunion. This would be legen-wait for it-dary, LEGENDARY!

— Jamie Sullivan (@jamie_cleofas) October 18, 2016
"I'd be around for whatever those guys wanted to do," he said at the Austin Film Festival. It changed my life." As for where Marshall would be in his life today, or in the possible reunion, Jason Segel says he has no idea, and that he would leave that to the writers to figure out.  "I would leave that to the writers. One of the great things about my relationship to that show is I never got involved in the writing. I just tried to execute what these brilliant writers did, so I would leave that to them, as usual."
Fans Want A 'HIMYM' Reunion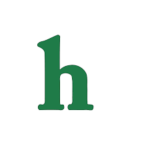 Fans are already giddy at the thought of a possible "How I Met Your Mother" reunion. The show, which was very inventive in their storytelling tactics, sucked fans in with the humor, storylines, and the love and friendship the characters shared. A reunion would be a dream for loyal viewers of the series, and we'll all be waiting to see if it ever plays out.
Would you like to see a "How I Met Your Mother" reunion? Tweet us @OMGNewsDaily or leave a comment below.