Gwen Stefani and Blake Shelton's relationship seems to be moving at lighting speed. The couple are already super serious and new reports are claiming that Gwen's kids are even calling Blake dad!
Gwen Stefani's Kids Calling Blake Shelton Dad?
Reportedly, Gwen Stefani's three sons, Kingston, 9, Zuma, 7, and Apollo, 2, love their mom's new boyfriend Blake Shelton so much that they have even started calling him dad, which is probably a huge cause for concern for the boys' father, Gavin Rossdale.
"The moment Blake walks through the door, those kids are climbing all over him like it's a WWE tournament," a source tells Star magazine. "He's so incredible with her kids, taking them on dune-buggy rides and playing games like laser tag. You'd think he'd raised a football team of rowdy boys! Everyone knows Blake is a big kid, so it's no surprise that they adore him, and he loves those boys just as much as he loves their mother."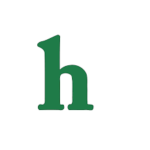 Blake Loves Gwen's Boys
Blake Shelton does seem like the perfect guy to have fun with Gwen Stefani's boys, and it's no wonder they are totally in love with him. Hopefully, Blake and Gwen are in it for the long haul as the boys are still dealing with the end of their parents marriage and losing Blake as a male figure in their lives could be very heartbreaking for them. However, calling him dad when they already have a father and he's not even their step-dad could cause its own set of problems for Gwen's family.
Should Gwen Stefani's boys be calling Blake Shelton dad? Tweet us @OMGNewsDaily or leave a comment below.