"Grey's Anatomy" ended Season 12 with a very emotional and intense episode, but just as the show ended the breaking news that one cast member wouldn't be returning for Season 13 hit the internet. [Warning: Spoilers below!]
'Grey's Anatomy' Season 13 Spoilers: Which Doctor Is Leaving The Show?
"Grey's Anatomy" Season 12 is in the books, and with Season 13 brings some big changes. Not only will Amelia and Owen be married (we think!) and Jackson and April will be parents, but one big character will be missing.
Sara Ramirez, who has played Callie Torres for the past 10 seasons, has announced that she's leaving the series. After the season finale aired on Thursday night, the news broke that Sara wouldn't be returning to the ABC medical drama, along with an official statement from the actress about her time on the series.
"I'm deeply grateful to have spent the last 10 years with my family at Grey's Anatomy and ABC but for now I'm taking some welcome time off. Shonda's been so incredible to work for and we will definitely continue our conversations! I send my love to Ellen [Pompeo], the rest of the cast and crew, and I look forward to always being a part of the Shondaland family!"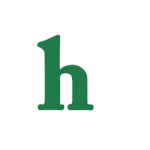 Sara Ramirez Exiting 'Grey's Anatomy' as Callie Torres
"Dr. Callie Torres came into our lives dancing it out in her underwear almost a decade ago and I could not be happier or more proud of her journey. Sara Ramirez's performance inspired me as well as millions of fans each week. We wish her the best on her well-deserved time off. I will miss Callie tremendously, but am excited for what the future holds for Sara. She will always have a home at Shondaland."
Grey's Anatomy fans will no doubt miss Callie Torres on the show, but are sadly used to big characters leaving the series. Characters such as George O'Malley, Izzie Stevens, Preston Burke, Mark Sloan, Lexie Grey, Cristina Yang, and Derek Shepherd, have all left the show, and the series continues to thrive, as it likely will in Ramirez's absence.
What are your thoughts on Sara Ramirez leaving "Grey's Anatomy" as Callie Torres? Tweet us @OMGNewsDaily or leave a comment below.