"Grey's Anatomy" is finally back, and Season 13 started off with a ton of drama. The first episode picked up basically where Season 12 ended. Ameilia and Owen are having a great time at their wedding reception, along with everyone else. Alex has just misunderstood the situation with Jo and DeLuca and started beating him up, and April has just delivered her baby girl. We've got the best moments from the premiere episode titled "Undo" below. Check them out. Do you agree with our list?
'Grey's Anatomy' Season 13 Premiere: The 5 Best Moments From 'Undo'
1.) Meredith Lies For Alex: Alex rushes DeLuca into the emergency room after brutally beating him up. Alex refuses to tell anyone what happened to DeLuca, and asks the doctors to help him and check for a brain injury. The docs get to work and Alex disappears. Meredith gets a phone call and rushes to Jo and Alex's apartment with Richard. The two find Jo drunk and hysterically crying. Meredith sees the scene at the apartment and knows Alex is to blame for DeLuca's injuries. When she gets to the hospital she hears the full story and keeps Alex's shocking secret.
READ: Alex Going To Prison, Falls For Meredith In 'Grey's Anatomy' Season 13?
2.) Everybody Loves Riggs: Dr. Riggs continues to flirt with Meredith, and she seemingly really likes him. However, now that she knows her sister Maggie also likes him she's torn. Meredith thwarts all of Riggs' many advances throughout the episode and deals with the situation surrounding Alex. Eventually she knows that she must tell Bailey it was Alex who beat up DeLuca. Maggie finds out and is upset that Meredith lied to her. The two sisters promise to never lie to each other again. This is where Mere really should have told her sister about Riggs, but she keeps quiet, which is sure to come back to bite her later on.
READ: Grey's Anatomy's 10 Best Couples
3.) April and Jackson's Baby Girl: While everyone attends to DeLuca's injuries, April is seen recovering form her traumatic delivery. When she wakes up Catherine is in the room holding her newborn granddaughter. April tells Catherine that the baby's name is Harriet Kepner-Avery. Jackson enters the room and the three gush over the gorgeous baby girl.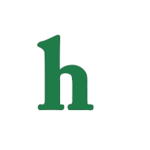 READ: What's Going On With The 'Grey's Anatomy' Couples In Season 13?
4.) DeLuca Wakes Up: Jo goes to visit DeLuca when he's out of surgery. He wakes up and she asks him not to tell anyone about her being secretly married. He agrees but gets angry with her for being selfish. Alex enters the room and DeLuca becomes very agitated. Alex apologizes to DeLuca after learning that he had misunderstood the entire situation.
READ: What To Expect During 'Grey's Anatomy' Season 13
5.) Alex Gets Arrested: Alex knows that he can't stall any longer and turns himself in to the police. The police arrest him and put him in handcuffs. Alex walks through the hospital as his friends and colleagues see him get put in the squad car. Later, Meredith visits him in jail and he tells her that he's probably going to jail and definitely losing his medical license. How will Alex recover from this one?
What did you think about the "Grey's Anatomy" Season 13 premiere "Undo?" What was your favorite part? Tweet us @OMGNewsDaily or leave a comment below.