"Grey's Anatomy" fans have had one big question about the show since the shocking death of "McDreamy," Dr. Derek Shepherd, and that is why Meredith's best friend, Cristina Yang, didn't attend the funeral of her friend's beloved husband.
'Grey's Anatomy': Cristina Was At Derek's Funeral
However, Us Weekly reports that Cristina did, in fact, attend Derek's funeral, and that many "Grey's Anatomy" fans just missed the subtle scene where she and Meredith were grieving the loss of Derek together.
Actor Kevin McKidd, who plays Dr. Owen Hunt on "Grey's Anatomy," recently revealed that his on-screen ex-wife, Cristina Yang, was at Derek Shepherd's funeral after all, but that she wasn't played by actress Sandrah Oh, who portrayed the surgeon for 10 years before leaving the series when Cristina took a job in Switzerland.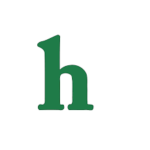 Cristina and Meredith Still Tight As Ever
"Cristina was there. I presume Sandra was busy and unavailable for that episode, which was the only reason why [the body double was used]. That funeral sequence was meant to imply that Cristina was obviously there for Meredith. Her presence was felt."
Finally, the "Grey's Anatomy" funeral mystery has been solved. It didn't seem right for Meredith to be going through this terrible, life changing ordeal without the support of "her person," Cristina. Now, the only question left about Derek's funeral is why wasn't his ex-wife, Addison, there? Hmmm…we didn't miss her body double too, did we?
What are your thoughts on the fact that Cristina was at Derek's funeral on "Grey's Anatomy?" Did you notice the scene? Tweet us @OMGNewsDaily or leave a comment below.