If you watched "Grease Live!" on Sunday night then you were probably singing along to your favorite tunes from the hit musical, and you were also probably in awe over Vanessa Hudgens portrayal of Rizzo! Don't get us wrong, the entire cast was great. Julianne Hough was the perfect modern day Sandy, but Vanessa totally stole the show.
'Grease Live!': Vanessa Hudgens Stole The Show As Rizzo
Vanessa Hudgens, who burst on the scene as a fresh faced teen in "High School Musical," lit up the "Grease Live!" production with her own version of the fan favorite character, Betty Rizzo. Rizzo, the tough, yet sensitive leader of the Pink Ladies was a great role for Hudgens, who nailed every line and note. Stockard Channing should be proud!
The most shocking part about Vanessa Hudgens amazing performance as Rizzo in "Grease Live!" was that she announced her father, Greg Hudgens, had died from stage 4 cancer just hours before the show was set to broadcast live on Fox.
"I am so sad to say that last night my daddy, Greg passed away from stage 4 cancer. Thank you to everyone who kept him in your prayers," Vanessa Hudgens tweeted before her "Grease Live!" performance. "Tonight, I do the show in his honor."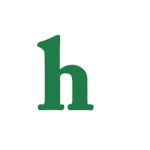 Vanessa Hudgens Performed For Her Late Father
Hudgens not only went out there and performed in honor of her late father, but she totally nailed it, and it all anyone was talking about online. Fans could see the emotion on Vanessa's face during her big moment when she sang "There Are Worse Things I Could Do," which ended with a huge applause from the live audience.
Other high notes from "Grease Live!" included former "Grease" star, Didi Conn (the original Frenchy) sharing the stage with Carly Rae Jepsen, the new Frenchy, Boyz II Men singing "Beauty School Drop Out," and Mario Lopez as Vince Fontaine. All in all the live 3-hour performance was pretty great!
What did you think of "Grease Live!" Did you love Vanessa Hudgens as Rizzo? Tweet us @OMGNewsDaily or leave a comment below.