"Girl Meets World" fans are in for a treat when Season 3 returns in June. The show has re-created the beloved "Boy Meets World" opening credit sequence, and it's pretty awesome!
'Girl Meets World' New Opening Credits Pay Homage To 'Boy Meets World'
"Boy Meets World" fans remember singing along to the classic opening credit song on Friday night's during ABC killer TGIF lineup in the 90's. (Ah, the good ole days.) Now, they can sing along, possibly with their own children, to "Girl Meets World's" theme song during their homage to the original show.
The new "Girl Meets World" opening credits are to die for, and have fans even more eager to find out what will happen in Season 3 when the series returns in June. As many fans know, Riley, Maya, Lucas, and Farkle are headed to high school, with Cory by their sides, of course, and things are going to get even harder for the gang.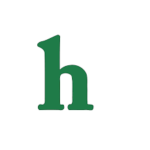 'Girl Meets World' Season 3 Starts In June
Riley and Maya are still in a bit of a battle for Lucas' affection, and high school will bring even more challenges for the teens. The new season will kick off on Friday, June 3 on Disney Channel, and show a special second episode on Sunday, June 5.
However, one major complaint that "Girl Meets World" fans have is that the seasons' episodes seem to be out of sequence from when they were filmed. In both Season 1, and especially Season 2, major storylines were not mentioned in some episodes, as well as the actors looked younger is some episodes than they did in the previous one before. Hopefully, Season 3 will stop that trend, and continues storylines from week to week.
Check out that new "Girl Meets World" credits inspired by "Boy Meets World" below. What do you think? Tweets us @OMGNewsDaily or leave a comment below.