Actor Garry Shandling is dead. The actor/comedian has died at age 66 following a massive heart attack, TMZ reports.
Garry Shandling Dead At 66
Garry Shandling's death has left fans shocked. News broke on Thursday that Shandling had been pronounced dead at a L.A. county hospital. A source connected to Garry says he was healthy enough to speak to people on Thursday morning.
According to the report, there was a 911 call made from Garry Shandling's home and that he was not dead when first responders arrived. Shandling was taken to the hospital still alive, but passed away while receiving treatment.
Garry Shandling is best known for his role on "The Larry Sanders" show where he played the lead character, Larry Sanders, a late-night talk show host. Just last weekend Garry was seen hanging with his friends, and former "Larry Sanders" co-stars Kathy Griffin and Bob Odenkirk, who currently stars on AMC's "Breaking Bad" spin-off "Better Call Saul."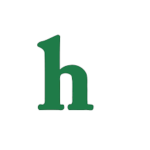 Garry Shandling's Death Shocks Fans
Garry had no children and was never married, although he was once engaged to Playboy model Linda Doucett. When Shandling and Doucett split he fired her from the "Larry Sanders Show" and she later sued him his producer for sexual harassment and wrongful termination. They settled for $1 million.
Not many details are available at this time about the death of Garry Shandling, but as the story continues to develop, Hollywood News Daily will bring you any updates on the comedian's shocking and untimely death at the age of 66.
Are you shocked by the death of Garry Shandling? Were you a fan of 'The Larry Sanders Show?' Tweet us @OMGNewsDaily or leave a comment below.