"Game of Thrones" fans watched an incredible episode on Sunday night, and it's all they can talk about! While Jon Snow's big moment stole the show, the series could have just foreshadowed one of the biggest spoilers ever with Tyrion Lannister.
'Game of Thrones' Spoilers: Is Tyrion Lannister A Targaryen?
During the most recent "Game of Thrones" episode, Tyrion Lannister, who is stuck running Meereen while Daenerys is off with the Dothraki, decided to let the dragons out of captivity. As he did so, he talked calmly to the dragons about how he always wanted one of them when he was a child, and how he cried himself to sleep when he found out they were extinct.
Meanwhile, the dragons seemed to respond to Tyrion, adding fuel to the theories that Tyrion Lannister is actually a Targaryen. In the "Game of Thrones" book series it is made clear that Daenerys' father, The Mad King, always lusted after Tyrion's mother, Joanna. Did he eventually have her, and father Tyrion in the process?
If the theories are true, then Tyrion would be Daenerys' older brother, and have a significant claims to the iron throne. However, there may be one more Targaryen out there as well.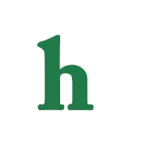 'Game of Thrones' Spoilers: Is Jon Snow a Targaryen?
Many "Game of Thrones" fans also believe in the "R+L=J" theory, which basically states that Jon Snow is not the bastard son of Ned Stark, but the son of Ned's sister, Lyanna Stark and Rhaegar Targaryen, who was said to have kidnapped and raped her. However, there is another theory that Lyanna was in love with Rhaegar and ran away with him to escape having to marry Robert Baratheon.
If Lyanna is Jon Snow's mother, then Ned would be his uncle, not his father. Theories claim that Lyanna asked Ned to pass Jon off as his own son and never reveal his true parentage, as she was afraid he would be killed like the other Targaryen children.
Now that "Game of Thrones" fans know that Jon Snow is alive again, after being resurrected by Lady Melisandre in the last episode, there could be some seriously big moments with Jon, Tyrion, and Daenerys in the near future.
What are your thoughts on the latest "Game of Thrones" spoilers and theories? Tweet us @OMGNewsDaily or leave a comment below.