"Game Of Thrones" Season 6 spoilers have been few and far between, but actress Lena Headey, who plays Cersei Lannister on the hit HBO series, says that her relationship with onscreen brother/lover Jaime Lannister is going to hit an all time level of weird.
'Game of Thrones' Spoilers: Jaime and Cersei Lannister's Realationship To Get Even Weirder!
According to EW, it is going to be a very big season for Cersei. She's back in the castle after she was released from the High Sparrow's grip and publicly humiliated and abused by the people of King's Landing during her walk of shame, and she'll reunite with Jaime , but it will be a sad reunion as Jamie has failed to bring their daughter, Myrcella, home alive from Dorn, as viewers watched in during Season 5 of "Game of Thrones."
"It's probably her most interesting season," Lena Headey says of Cersei Lannister. "She really has nothing to lose and she has everything to gain from a horrible position she finds herself in."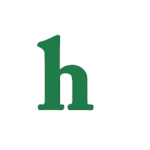 'Game of Thrones' Season 6 Premieres in April
Despite Jaime's failure at protecting Myrcella, Cersei will still want his help to defeating the High Sparrow and his group of religious followers. This will be the first time Jaime and Cersei will spend a significant amount of time together in a long time. Although in Season 1 the two were revealed to have an incestuous relationship, which has come to light in the public throughout the seasons, the pair have not really worked together toward a common goal since trying to cover up the fact that Bran Stark saw them being intimate together in Season 1.
While many "Game of Thrones" fans think that Jaime and Cersei's relationship couldn't get any weirder, or creepier, Cersei really has nothing left to lose. Besides her youngest child, King Tommen, Jaime is the only family she's got left as Tyrion wants nothing to do with his wicked older sister and is currently pledged his allegiance to Dany. Cersei could go off the deep end or become even more cunning and cold hearted than she already is, anything is possible for the character and fans can't wait to find out what Season 6 brings for the fallen Queen.
What are your thoughts on the latest "Game of Thrones" Season 6 spoilers? Tweet us @OMGNewsDaily or leave a comment below.