The "Game of Thrones" Season 6 finale was straight fire! The final episode of the season was literally and figuratively explosive. (Check out our recap post here!) The finale left so many questions we need answered in Season 7, but when will that be?
'Game of Thrones' Season 7: When Will The Show Return To HBO?
Seriously, after that shocking "Game of Thrones" Season 6 finale, (Find out who died here!) who can we not want more? Unfortunately, we'll all be waiting a very long time for Season 7 to begin airing on HBO.
Generally, "Game of Thrones" begins in the spring, and has a pattern of starting in mid to late April. However, rumors that Season 7 will only have seven episodes instead of the standard ten could lead to a different start date.
Perhaps "Game of Thrones" Season 7 will start three weeks later so that it will end at the end of June per usual, or it will start at the standard time and end even sooner. Either way, a shortened season has us all very, very sad.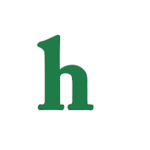 When Will 'Game of Thrones' Season 7 Start?
While Season 7 is already being eagerly awaited and speculated about, what fans do know is that there will only be two more seasons of the insanely addictive show, as it's been confirmed that Season 8 will be the last for the George R.R. Martin small screen adaptation.
So, mark your 2017 calendars for April, and be sure to check back at Hollywood News Daily or all the latest news, updates, and spoilers about "Game of Thrones" Season 7.
What did you think of "Game of Thrones" Season 6? Are you excited for Season 7 next year? Tweet us @OMGNewsDaily or leave a comment below.