"Game of Thrones" fans may be getting the prequel series they've always wanted.
"Game of Thrones" may be getting that prequel series that fans have longed for. According to Entertainment Weekly, HBO is currently in talks with "GoT" author, George R.R. Martin in hopes of developing a prequel series that will set up the events that we've all be glued to our TV sets watching for the past six years.
READ: 'Game of Thrones' Season 7 spoilers: Suicide shocker & Joffrey's murderer confesses
According to the report, HBO has never made a prequel or a spin-off series for any of their shows, but that could all change in the near future. Casey Bloys, the network's president of programming, confirmed that there area talks about developing a new "Game of Thrones" series.
https://twitter.com/thefrds/status/798847573343670272
"I would say it's still kind of preliminary ongoing talks. There are areas we are exploring, but I wouldn't point to any one and say, 'This is what we're going to do.'" In addition, when asked if any future "Game of Thrones" storylines could be developed into big screen movies, Bloys seemed to dash the idea, saying he wanted all the content he could get to air on HBO. "I want everything I can get for HBO, I'll just leave it at that."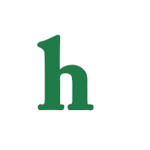 What would a 'Game of Thrones' prequel look like?
Meanwhile, fans are already giving their ideas on what a "Game of Thrones" prequel could look like. Many viewers would love to see the Mad King and the rise and fall of the Targaryen family, while others want to see deeper into the lives of the Lannister, Stark, and Baratheon families. The show could even reveal more about the origins of the White Walkers.
READ: 'Game of Thrones' spoilers: Shocking pregnancy storyline revealed for Season 7
If anything comes from these talks, fans would be thrilled with and "Game of Thrones" content they can get their hands on. The series is scheduled to return to HBO in the summer of 2017, with only one more season to follow.
What are your thoughts on a possible "Game of Thrones" prequel series? Tweet us @OMGNewsDaily or leave a comment below.