"Game of Thrones" fans are getting excited. There are only a few more weeks until the big Season 6 premiere, and while spoilers have been few and far between about the hit HBO drama/fantasy series, we've got some juicy tidbits for you. [Warning: Spoilers below!]
'Game of Thrones' Spoilers: Details On The Beginning & End Of Season 6
According to the Inquisitr, the "Game of Thrones" Season 6 premiere will start off with a bang for Sansa Stark and Theon Greyjoy. When last we saw the two they were basically being held prison in Winterfell by Sansa's husband, Ramasy Bolton.
Ramsay has used and abused both Sansa and Theon, and in the "Game of Thrones" Season 5 finale we finally see them take a stand and jump off the tower to make a run for it and escape Ramsay's clutches, and that is exactly where Season 6 will pick up for the two.
According to actor Alfie Allen, who plays Theon Greyjoy on "Game of Thrones," Theon and Sansa will make a run for it through the cold and snowy woods, and when they come to a river he'll have to try to persuade her to get in to escape. However, Ramsay is not about to let the two go without a fight and his men will be their trail.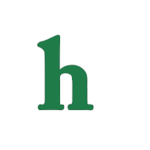 What's In Store For Sansa, Theon, Jon, & Brienne In Season 6?
Theon will try to sacrifice himself so that Sansa can get away, but the men see her anyway, and just when we think the two are doomed to return to Winterfell under Ramsay's thumb, Brienne and Podrick show up. Brienne being the total badass that she is will fight the men and kick some serious butt! But, if you're thinking that Sansa, Theon, Brienne, and Pod are destined to roam Westeros together for the duration of Season 6, then you are mistaken.
Winter Is Coming reports that "Game of Thrones" Season 6 spoilers have the group in totally different places by the end of the season. Sansa will allegedly be back in Winterfell with newly resurrect half-brother Jon Snow at her side while Theon will return to his family's home on the Iron Islands. Meanwhile, Brienne and Pod will head South to Riverrun where she'll reunite with Sir Jaime Lannister.
What juicy story lines are to come in "Game of Thrones" Season 6? We can't wait to find out!
What are your thoughts on the latest the "Game of Thrones" spoilers? Tweet us @OMGNewsDaily or leave a comment below.