"Fuller House" Season 2 is currently in production, and the big news this week is that more former characters will be returning and giving updates on their lives when the show returns to Netflix.
'Fuller House' Season 2 Spoilers: Guess Who's Coming Back?
According to TVLine, the characters of Nelson Burkhard and Kathy Santoni will both be back for Season 2 of the spin-off/sequel series. The characters will be seen at DJ and Kimmy's class reunion and neither of them have changed much, expect for in looks.
The report reveals that both the characters have been recast from their former actors, but that the characters are still the same as ever. Nelson is still rich and bragging about all of his money, while Kathy Santoni is still snotty and she's even pregnant! Maybe they'll even be a surprise twist and the two will be married?! (Just throwin' that out there.)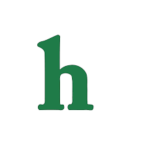 'Fuller House' To Introduce Joey's Family In Season 2
Meanwhile, Joey's family will finally be revealed in "Fuller House" Season 2, and fans will get to meet the Gladstone crew. (We're pretty sure they're goofy AF, but that's to be expected!) The other big news is that Steve will have moved on from DJ…well, kind of.
"Fuller House" fans will watch as Steve introduces his new girlfriend, who is basically a DJ clone! Meanwhile, love will also be in the air for Stephanie, who will get a "weird" new boyfriend in Season 2.
It looks like "Fuller House" fans have a lot to look forward to when Season 2 hits Netflix sometime in the coming months. Now, we just need the Olsen twins to get on board!
What are your thoughts on the latest "Fuller House" Season 2 spoilers? Tweet us @OMGNewsDaily or leave a comment below.